Meeting Golf Avenue's Team of Caddies
At Golf Avenue, we pride ourselves in our mission to extend the lifecycle of golf clubs and offer golfers everywhere a chance to get into the greatest sport by helping them pay less for their golf clubs. But we also take a great amount of pride in the advice that we give out to golfers.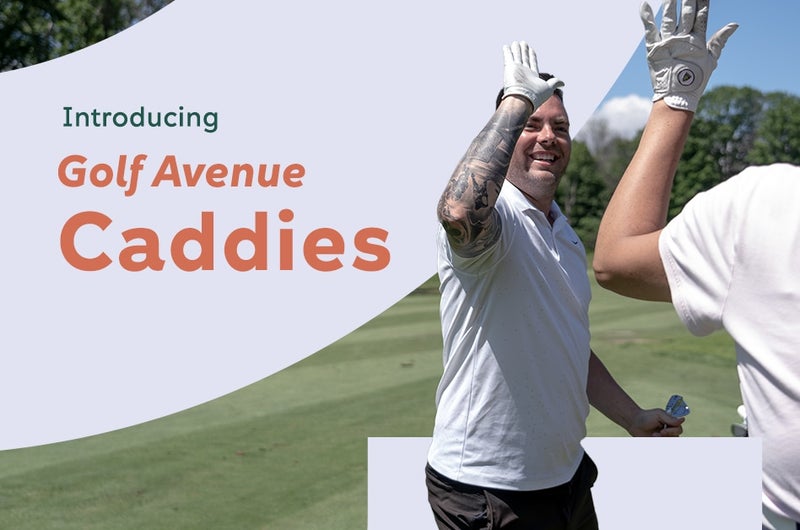 Since we're always looking for ways to make your golf shopping experience as simple as possible, we created a program that would allow us to give you premium personalized advice in a face-to-face manner. This is all possible because of Golf Avenue's team of caddies!
In this one, we'll:
Introduce you to our team of caddies
Explain how they can help you in your shopping process
Show you how to (simply) book a call
Meet Our Team of Caddies!
Our team of caddies is composed of dedicated experts who have been providing quality advice to golf enthusiasts for years already! They are now coming together to provide you with personalized advice, which they deliver to you through face-to-face video calls.
The caddies that will help you:
Nicolas Drozdoski-Richardson
Dylan Welsh
Danny Nenes
Samuel Mallet
Nicolas Drozdoski-Richardson
"Nick" received his PGA of Canada certification more than 5 years ago and he is still actively teaching to this day. He now wants to share his wealth of knowledge with you!
Who is he?
Nick has been a lifelong golf enthusiast, starting to play at the age of 4 when his family first introduced him to the game. He built upon his skills and understanding of the game through years of competition at the junior level. He doesn't believe in a one-size-fits-all solution and will go above and beyond to match you with the right clubs so that you can unleash the next level of golf you didn't know you had in you!
Experience
Certified PGA of Canada professional for more than 5 years
Fun Fact
Developed his short-game skills on the mini-course his mom built in the backyard as a child
What's in Nick's Bag?
Driver - TaylorMade Stealth+, 9 loft, Extra-Stiff
3-Wood - TaylorMade Stealth+, 3HL, Extra-Stiff
3-hybrid - TaylorMade Stealth+, Extra-Stiff
Iron Set - TaylorMade P7MC (4-PW), Extra-Stiff
Wedges - TaylorMade MG3 Black (52, 56, 60)
Putter - Scotty Cameron
Ball - TaylorMade TP5
Dylan Welsh
Dylan has been an integral part of our team of representatives and is now ready to share his extensive knowledge with you!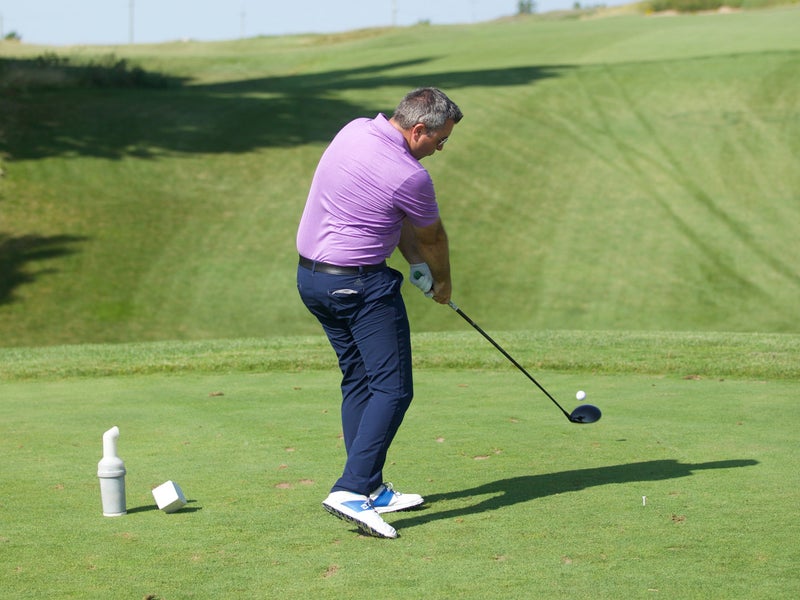 Who is he?
Dylan's upbringing, surrounded by golf knowledge from his father's professional golf career and his mother's skills, led him to a career in the sport. He honed his game at a young age, with a particular focus on short-game due to a mini-chipping course in the family's backyard. As an expert in this area, he also boasts an extensive collection of putters - a topic he would be happy to discuss if you book him for a call!
Experience
Certified PGA of Canada Professional for 10+ years
Fun Fact
Had to sink a must-make 20-foot putt on the 18th to earn his professional card.
What's in Dylan's Bag?
Driver - Callaway Epic Max LS, 9 degrees, Extra-Stiff
3-Wood - Callaway Epic Speed 15 degrees, Extra-Stiff
2-Hybrid - Callaway Rogue 17 degrees, Extra-Stiff
Iron Set - Callaway Apex/Apex Pro Combo (4-PW), Extra-Stiff
Wedges - Callaway MD3 Jaws (50, 54, 60)
Putter - Scotty Cameron Special Select Newport 2.5
Ball - Callaway Chrome Soft x Triple Track
Danny Nenes
Do you love talking, reading, and thinking about golf gear, well so does Danny. He'll match anyone's passion for equipment and will provide even better advice on what you should have in your golf bag!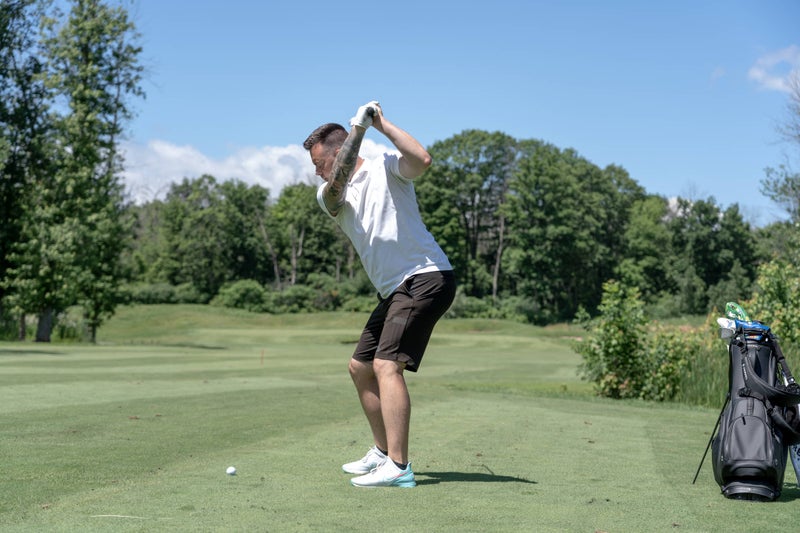 Who is he?
Danny is our resident gearhead. Just like the rest of our team, his knowledge allows him to provide you with expert advice on golf clubs, but if you're looking for niche products and limited editions, he's your man! When he's not scouring the warehouse for some hidden gems, he's out on a golf trip or he's looking to add to his collection of putter headcovers.
Experience
Has played for most of his life and has provided expert advice to golfers for years
Fun Fact
Shot his personal best from the back tees at TPC Myrtle Beach
What's in Danny's Bag?
Driver - Callaway Epic Speed, 10.5 loft, Extra-Stiff
3-Wood - TaylorMade Stealth, 3HL, Stiff
7-Wood - Callaway Epic Speed, 7W, Stiff
Utility Iron - Srixon ZX (3 iron), Stiff
Iron Set - Srixon ZX5/ZX7 MKII Combo (5-9), Extra-Stiff
Wedges - Cleveland RTX ZipCore (48) and Custom Vokey SM9 (52, 56, 60)
Putter - Bettinardi Queen B #6
Ball - Srixon Z-Star XV
Samuel Mallet
Don't let his age fool you! Sam might be young, but he's a lifelong golfer and his years of experience have made him very reliable when it comes to providing in-depth advice on the clubs you should be using.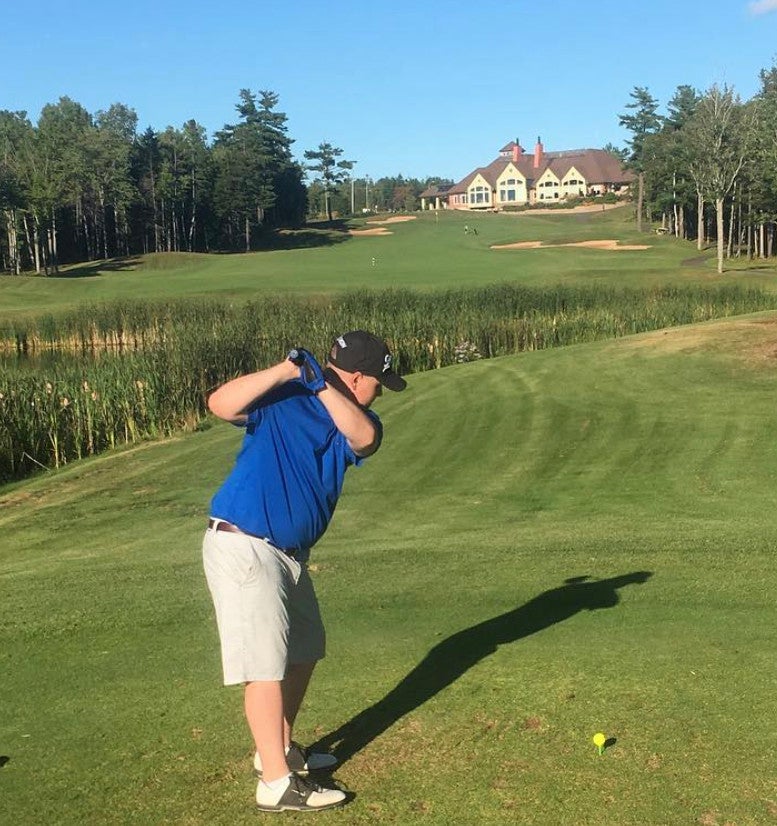 Who is he?
Sam, like many of our experts, was first introduced to golf at the age of 5 by his grandfather and family. He quickly became hooked to the game and progressed quickly through lessons at his local golf course. Though he took a break from the game during his teenage years, he has since rediscovered his passion for golf and is eager to share it with others.
Experience
Played for most of his life and has offered expert advice for years already
Fun Fact
He collects his old sets of clubs to guarantee that his friends always have a set when they visit
What's in Sam's Bag?
Driver - Cobra F9, 9º, Stiff
3-4 Wood - Cobra F8+, Stiff
4-Hybrid - Ben Hogan, Reg
Iron Set - PXG 0211 (4-L), Stiff
Wedges - PXG 0211 (PW-GW-SW-LW)
Putter - Scotty Cameron Flowback 5.5
Ball - Titleist ProV
How can our caddies help you?
Now that you've gotten to know our caddies, it's time to understand what they can do for you. While we've told you that they can provide you with high-quality advice, here is a rundown of some of the questions they can help you out with.
What is the right driver for me?
Our caddies will be able to provide you with their expertise so that you can find the right driver for you, every single time. They'll provide you with thoughtful advice to help you find the driver that will help you take your game to the next level.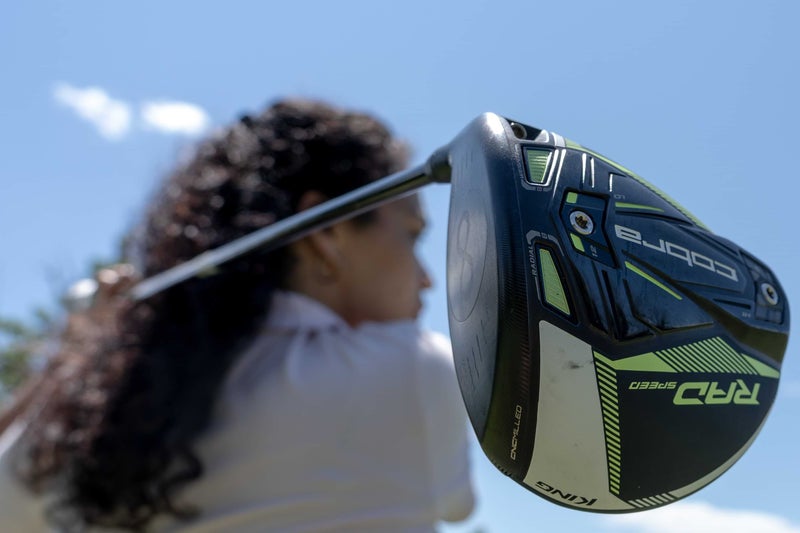 They'll recommend driver types that are best suited for you, which flex would best suit your game, as well as give you a multitude of options to choose from based on your budget.
Which iron
set

should I buy?

Our caddies' greatest desire is to see you out on the course, enjoying the sport that we all love so much. One of the best ways to do so is by using the right clubs for you, especially when it comes to your iron set. Using the right irons can make a world of difference, even with newcomers or amateurs.
Much like with your driver, or any other one of your golf clubs for that matter, our caddies will provide you with insightful advice that will allow you to find the right iron set for your skill level. From the type of iron to the type of shaft you should be using, they can help you out with every aspect of the process.
How can you meet with a caddie?
To book a call with one of our caddies, all you'll need to do is follow a very simple three-step process.
The three-step process to book a call with a Golf Avenue expert:
Choose a caddy and the timeslot that works best for you
Answer a few questions that will help the caddies provide you with better suggestions
When the time comes for your appointment, simply click on the Teams meeting link that was sent to you via email
And there you have it! Booking a call for expert advice has never been so easy.
Our team of caddies is eager to answer your questions and help you take your game to the next level on the golf course. Now that you've got the chance to know them better, give them the chance to get to know you and you'll be pleased by the result it can produce on the course.
Until next time,
The Golf Avenue Caddies' Team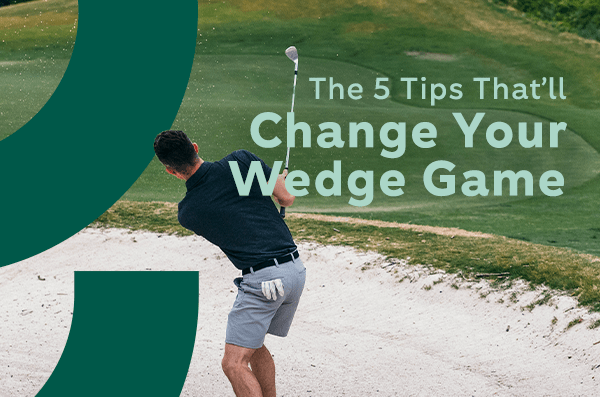 Struggling with your short game when it's time to take out your wedge? Here are 5 beginner's tips on how to hit a wedge to stop your short game from inflating!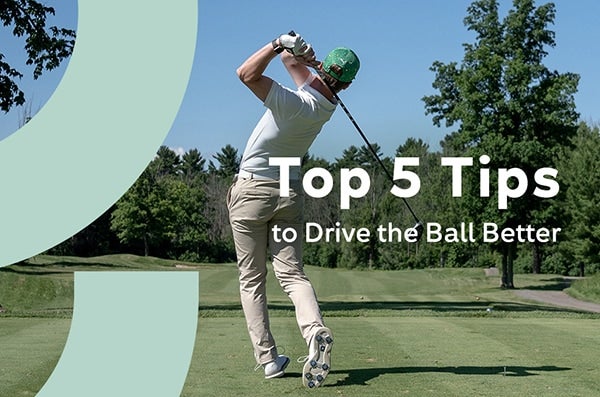 Need help on how to hit a golf driver? Here's 5 easy tips to guide you on your swing stance, grip, posture and choosing a driver to give you consistent hits.