Junior Golf Set: Pre-Assembled or Make Your Own?
Getting into golf can get pretty confusing for some.
What clubs should you use?
How many clubs do you need?
Should you buy your own set or should you rent one?
Now imagine trying to answer these questions as a junior golfer. Understandably, finding the right set of clubs for a junior golfer tends to be a challenge.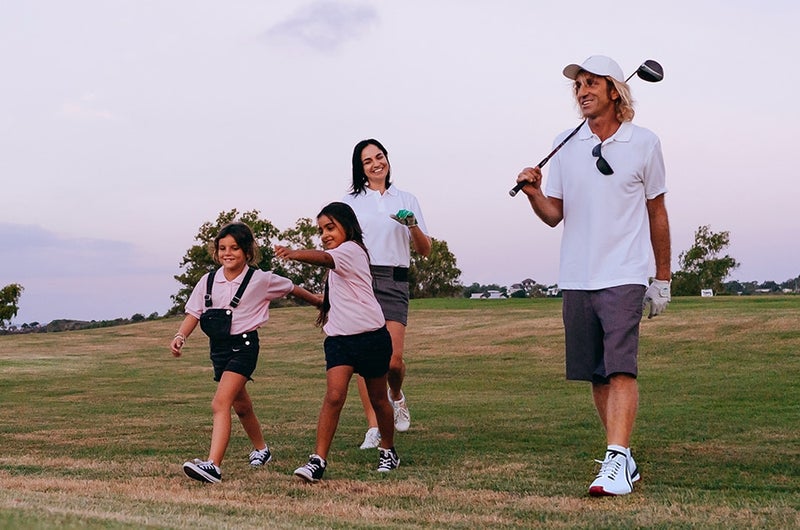 Most people shopping for kids' golf clubs will generally be faced with two options: buy a pre-assembled set of golf clubs or build a set from individual golf clubs. Let's take a look and see what perks each option has to offer and which one you should go for based on the needs of the junior golfer.
Pre-assembled junior club set
Self-built pre-loved golf club set
Pre-assembled vs. Self-built: What's better?
Pre-assembled junior club set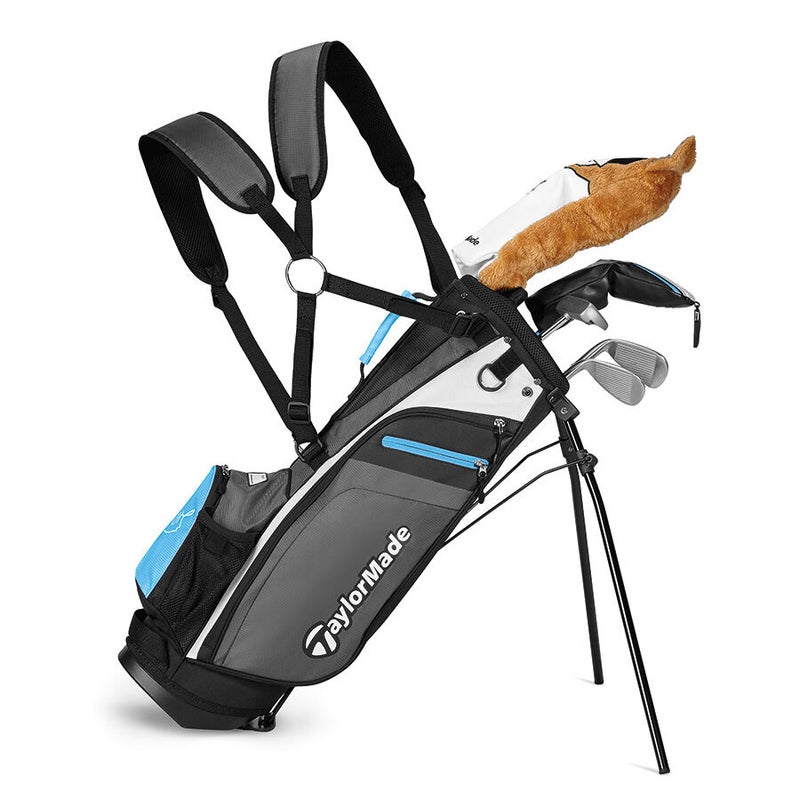 As the name suggests, these sets are designed to make life easier for anyone looking to get kids to play the sport. These sets will get you all the clubs a young golfer needs, including the golf bag to carry the clubs around. It's usually the best option for young beginners or new junior golfers.
These sets of clubs usually include the bare minimum club-wise, this means that they'll usually be packed with a driver, a long iron in the form of a hybrid, one or a few other irons, a wedge, and a putter.
If you're an experienced golfer, you most likely noticed that this set is quite short of the 14 clubs limit permitted by the rules of golf. This is because manufacturers realize that the junior golfers won't be keeping this set for more than a few years and are looking to help parents save some money.
Though they contain the bare minimum, these sets should be plenty for kids to make their way around the golf course. Plus, since they only have a few clubs to carry in their bag, it makes it much easier for them to carry their bag for a full round.
On the other hand, it must be said that options and customizations will be quite limited. Some sets are packed with more clubs than others and the lineup of clubs will vary from one brand to the next. Nevertheless, there are still some major perks to buying a pre-assembled set of clubs.
Perks of buying a pre-assembled junior club set:
A single price for all the clubs and the bag;
Just enough clubs for a kid to play and carry around;
The all-in-one option to make your buying experience easier.
Shop The TaylorMade RORY 4+ Junior Club Set
Self-built pre-loved golf club set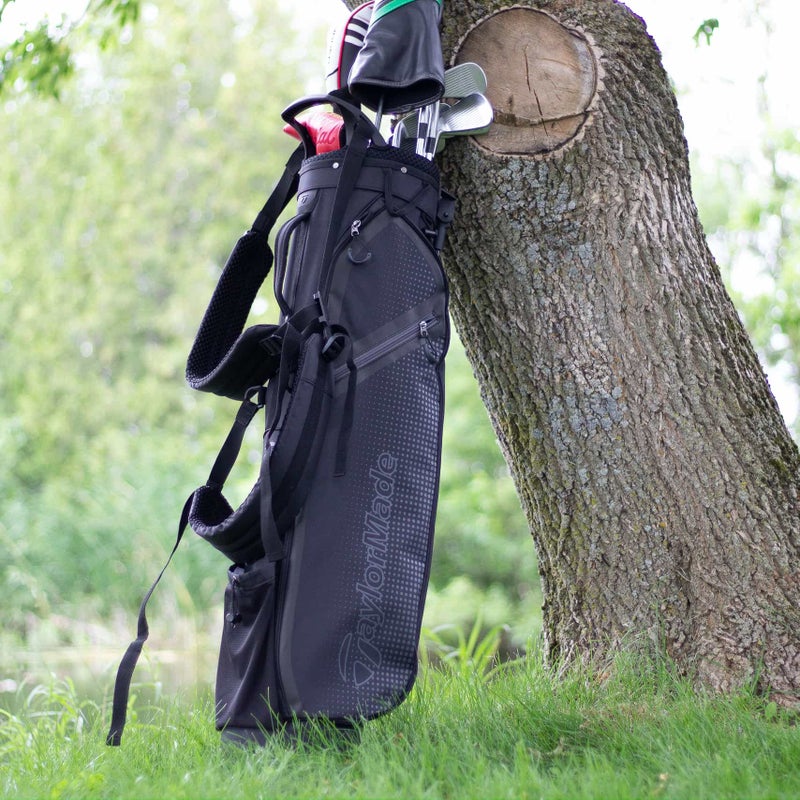 If the junior golfer already has a golf bag or something to carry their clubs in, then all they'll need are golf clubs. Lucky for you and the golfer you're shopping for, that's exactly what pre-loved golf clubs are for!
That's right, buying individual pre-loved golf clubs is a very suitable alternative to a pre-assembled junior club set. While the pre-assembled set will get them a specific number of clubs, individual pre-loved golf clubs will allow you to pick as many as you wish, as long as you remain within budget.
As previously stated, pre-assembled sets will include a limited number of clubs that will usually range between 6 and 10 clubs in the bag. With such a limit on the number of clubs in the bag, large gaps in yardage between the clubs are to be expected.
Self-built golf club sets earn their shine here as you get to control every aspect of the build. That is to say that you can manage the number of clubs in the set, based on your budget, the player's needs, or yardage gaps.
Additionally, since you're looking to build a club set for a junior player, they might need shorter clubs. No need to look for junior clubs specifically. You can buy regular length clubs and cut them down to the junior golfer's height.
Perks of buying a self-built pre-loved golf club set:
Pick how many clubs there will be in the set;
Manage the distance gap between the clubs;
Choose specific products that will fit the player better.
Shop All Individual Golf Clubs
Pre-assembled vs. Self-built: What's better?
Now that the perks for both pre-assembled and self-assembled golf sets have been established, it's time for those two options to have a head-to-head to determine which one is best.
Budget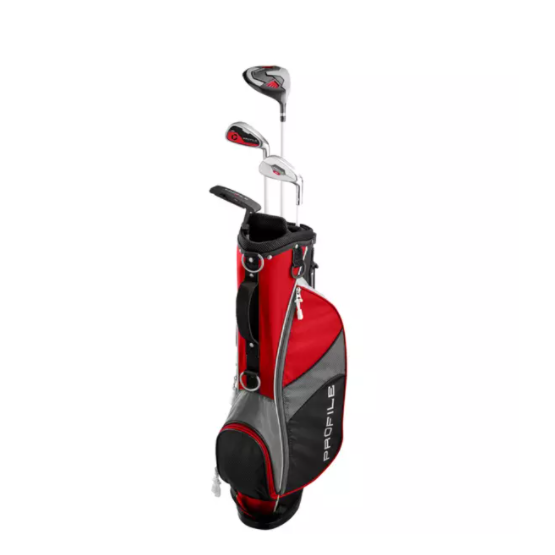 For most, the monetary aspect first comes to mind. Everybody wants to get the best deals for their money and these two options make strong arguments when it comes to being budget-friendly.
Pre-assembled club sets
On the one hand, you have the convenience of the pre-assembled set being all set up with a golf bag, ready to head out to the golf course. All you'll need to add is a glove, some tees, and a dozen golf balls.
The number of clubs included in a pre-assembled golf set will vary from one to the next, so be sure to keep an eye on how many clubs are in the set as this will greatly affect the price.
Self-built club sets
On the other hand, self-built sets allow you complete control over the money you'll be investing in this junior club set. Looking to build a set with a driver, a fairway wood, a few short irons, a wedge, and a putter? It's all up to the junior golfer and the budget you have to invest.
It needs to be said that they'll need to find a golf bag in this situation. You can certainly find a kids' or miniature golf bag online, but if you're looking to be even more thrifty, you might want to look into yard sales or hand-me-downs from older golfers.
Winner: Pre-assembled club sets
Shop The Wilson Profile Junior Boy (5-8) Club Set
Customizability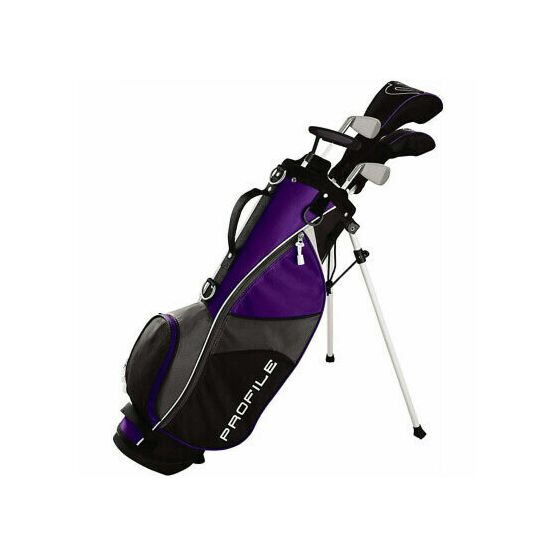 Pre-assembled club sets
You're pretty limited when it comes to customization when you opt for the pre-assembled club sets. Just like the name suggests, the club set comes already packaged and ready for the player to go out to play right when they receive it.
They'll get to customize their headcovers, tees, and balls, and even change the golf bag if the budget allows for it, but the rest is pretty much set as is.
Self-built club sets
This is perhaps the greatest perk of building a club set for a junior golfer as you'll get to pick the specific clubs that'll make up the set. If they show up and are too long for the junior golfer, cut them down and install new grips.
Building a set also allows for a lot of customizations, starting with the clubs and the possible new grips, the golf bag of their choice, their favorite headcovers, and the accessories that'll be packed in the bag.
Winner: Self-built club sets
Shop The Wilson Profile Junior Girl (8-11) Club Set
Longevity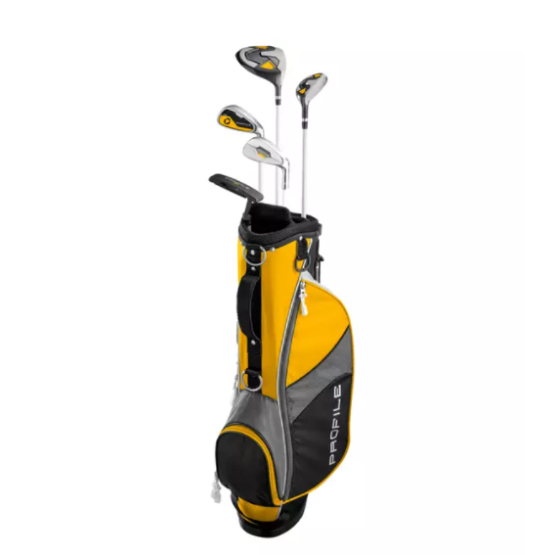 Pre-assembled club sets
Depending on the quality of the club set you purchase, it'll usually last the junior golfer enough that they'll be able to use it for as long as they don't grow out of it. This also happens to be one of the challenges of junior club sets.
Since they are specifically built for specific age groups, they are only intended to last the golfers for a specific amount of time, which also means that these players will necessarily grow out of the set at some point.
Self-built club sets
Here again, self-built club sets get to shine as the individual clubs, or iron sets, you'll be buying will usually be of higher quality than the clubs in a pre-assembled set.
Depending on how you first build the club set, there's a good chance that the clubheads you'll buy can last a junior golfer's entire early years until their body develops enough that they can transition to more skilled clubs.
To help the clubheads last longer, just change the shafts and grips when the golfer gets too tall. This way you'll save on having to buy a new set, instead, you'll just pay for the changes, which might end up being a more budget-friendly option in the long term.
Winner: Self-built club sets
Shop The Wilson Profile Junior Boy (8-11) Club Set
In summary, both options are viable if you're looking to get a club set for a junior golfer. Self-built club sets might have the upper hand in this model because of their customizability and longevity, but pre-assembled sets might be a better option for people who are not as knowledgeable golf-wise and are looking for a budget-friendly option.
Until next time,
The Golf Avenue team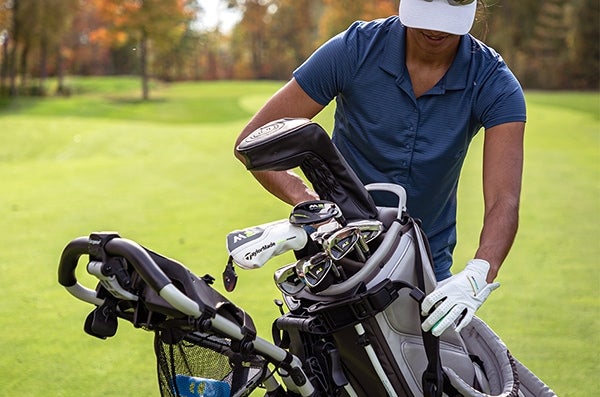 When you play 18 golf holes, you want to be using the best golf bag possible. Let us help you find the perfect golf bag for you and whether your golf bag should be a cart or a stand bag.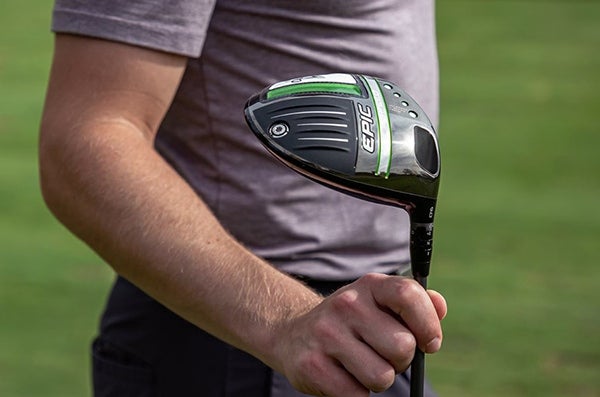 Looking to upgrade your golf driver? Find the best information on shaft material, flex, loft, length, and top brands, to help you choose your next golf driver.