Am I Using The Right Irons For My Level of Play?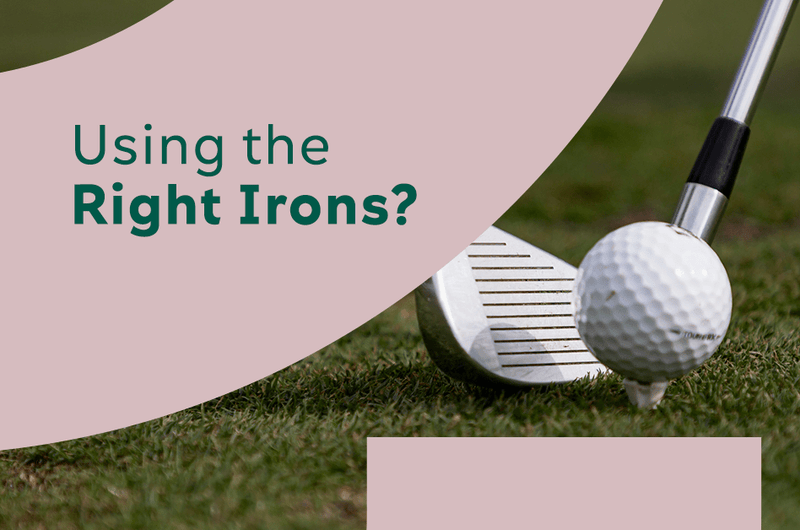 Having the right iron set in your golf bag to match your level of play will be essential to you having success on the course. Whether you're a newcomer, a high-handicapper, an experienced low-handicapper, or even a pro, there's always an iron profile that will fit your game better than others.
The following will cover these different types of iron sets and who should be using them:
Game-improvement / cavity-back irons
Muscle-back irons
Forged irons
Game-improvement / cavity-back Iron Sets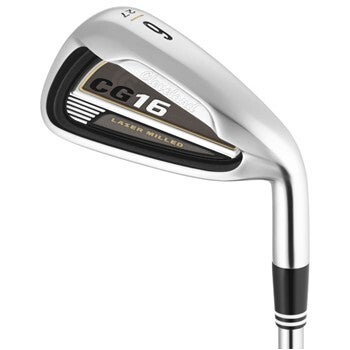 Here are the key components of game-improvement irons:
Wide soles
More forgiveness
Combo sets
More distance
Lighter clubs
The first type of iron sets we'll be looking at are referred to as game-improvement irons. As the name suggests, these clubs are designed to help newcomers take their first steps in the sport and develop their swing.
Your typical game-improvement iron will be equipped with a wide sole on the bottom to help the club glide across the grass before coming in contact with the ball. This helps new golfers hit the ball without having to worry about digging up trenches before impact.
These irons will typically be very forgiving, allowing golfers to hit decent shots even when they miss the middle of the clubface.
Weight dispersion in the clubhead creates a bigger "sweet spot" on the face, which is very important for beginners who struggle to hit the middle consistently.
As the previous lines explained, this type of irons is geared specifically for new players with a high-handicap (or someone who doesn't have a handicap yet). While they may look bulky to some at first glance, it is that very same bulk that will allow you to enjoy your time out on the course.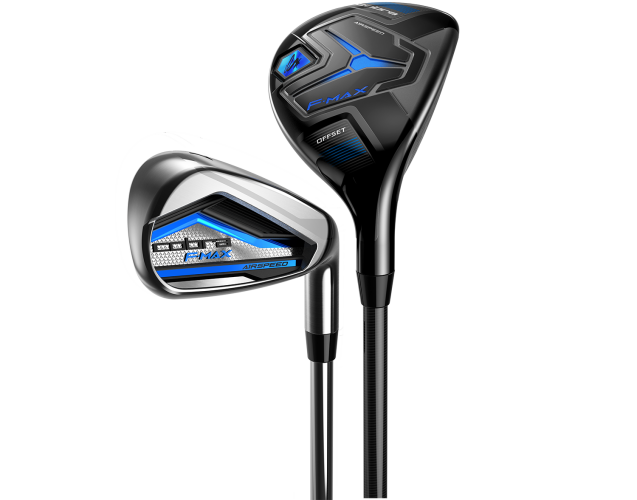 On that note, we suggest you go for something even bigger, especially if you struggle with your iron play. Combo sets are a mix between hybrids and regular irons. They are specifically designed to help players who have a hard time getting their long irons off the ground.
Adding hybrids to the bag will be very helpful to almost anyone as they are much easier to get in the air than the long irons they would be replacing. Plus, players with slow swings will be able to get more distance out of their shots when using a hybrid instead of a long iron.
Most, if not all, game-improvement irons will feature a cavity-back (CB) design. However, CB irons won't always be classified as game-improvement irons. Some will be targeted to better players, as they'll also be featuring other aspects most associated with muscle-backs (MB) or forged blades.
A gain in distance will almost always happen with those clubs whether your set is game-improvement or not. The cavity left behind the clubface serves as a slingshot for the ball to bounce off the club's surface. CB irons will also tend to carry the ball longer because of the stronger loft of the clubs when compared to MB or forged blades.
Muscle-back irons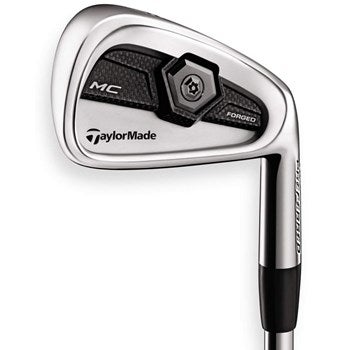 Here are the key components of Muscle-back irons:
Midway between CBs and blades
The sole won't be as wide as CBs
Added control over the golf ball compare to CBs
Will help carry the ball further than "blades"
Less forgiveness than game-improvement irons
If you feel like your game is strong enough and you're looking for more control with your irons, you'll want to switch to MB irons. These irons serve as an intermediate between forged irons and game-improvement cavity-backs.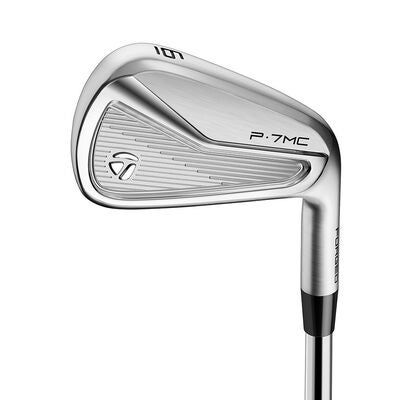 As mentioned previously, these irons can sometimes feature a profile closely resembling CB's. Two of the best examples of this combination were given to us by TaylorMade over the years.
One of these sets, the Tour Preferred MC '11 was quite popular at the time of release, a decade ago, and is just as relevant today as Daniel Berger picked up two victories with the set over 10 years after they were first released.
TaylorMade brought back the MC (muscle-cavity) last year with the release of the P7-MC iron set. Combining the forgiveness of CB irons with the added weight of a muscle-back insert at the back of the club, these irons will benefit experienced players giving them added control over the ball while maintaining a decent amount of forgiveness.
This added control over the ball is often the factor that will motivate some players to make the move, especially when their game is improving. The same applies to some pros who moved away from the blades for the added forgiveness of the MBs.
Forged blade irons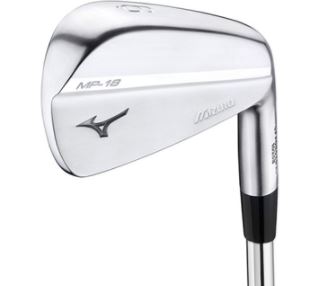 Here are the key components of Forged blade irons:
Built out of a single piece of metal
Smallest clubhead of all irons
Shorter sole to reduce friction with the ground before impact
Maximized control over the golf ball
Heaviest clubheads of all irons
Practically no forgiveness on mishits
Great feedback on your ball striking at impact
These diminutive irons are marketed to the best iron strikers out there. Their small, yet heavy, club heads are forged from a single piece of metal, hence the "forged" moniker. Sitting behind the ball at address, their irons will often appear smaller than a golf ball and their thin top line inspired the "blade" nickname.
Such a sight may be daunting to most amateurs, which is why these clubs will usually find their way in the bag of a professional rather than your average joe. Additionally, off-centered strikes and "shanks" can be extremely painful as these clubs are not forgiving whatsoever.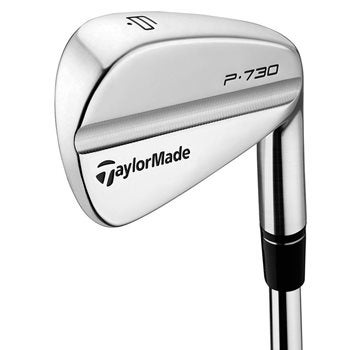 Being that they are so difficult to handle, one must wonder what advantage there is to playing this type of irons. To put it simply, it's all about control. Pro golfers can create enough speed at impact and their striking is consistent enough that the extra spin and forgiveness from game-improvement irons would only be a deterrent to their game.
The added control of forged irons, as well as the higher loft angle, allows players to be more precise when attacking the green. Shot-shaping is essential when you're playing amongst the pros and forged clubs are the right tools for players who want as much control as possible over their ball flight.
It must be said that while most of these sets run from 3-iron to pitching wedge or 4-iron to gap wedge, most of the pros who use blades will switch out their longer irons (2, 3) with thicker driving irons or more forgiving iron models. The pros may be better, but when every shot count, a little forgiveness is never too much!
It's also worth mentioning that forged irons can serve as a good training tool for players looking to improve their ball striking skills. Golfers will get an instant response on the quality of their strike through the vibrations that'll run up the shaft in their hands.
---
Finally, here's what you need to keep in mind when it comes to irons:
The bigger the club, the more forgiving it will be and it will usually serve newcomers, less experienced players, or high-handicappers the best;
Muscle-back irons will help experienced players and mid-handicappers take their game to the next level while still maintaining some forgiveness. The same goes for better players looking for a little more forgiveness;
Forged irons have become synonymous with the term blade and for a good reason. They are a great tool to improve your ball striking, but unless you're an excellent iron player, you should probably leave those clubs to the pros.
If you're stuck with the wrong type of irons for your game, do not worry as there is a solution for you. Just check out Golf Avenue's trade-in program to get your hands on the right iron set for your level of play.
Until next time,
The Golf Avenue Team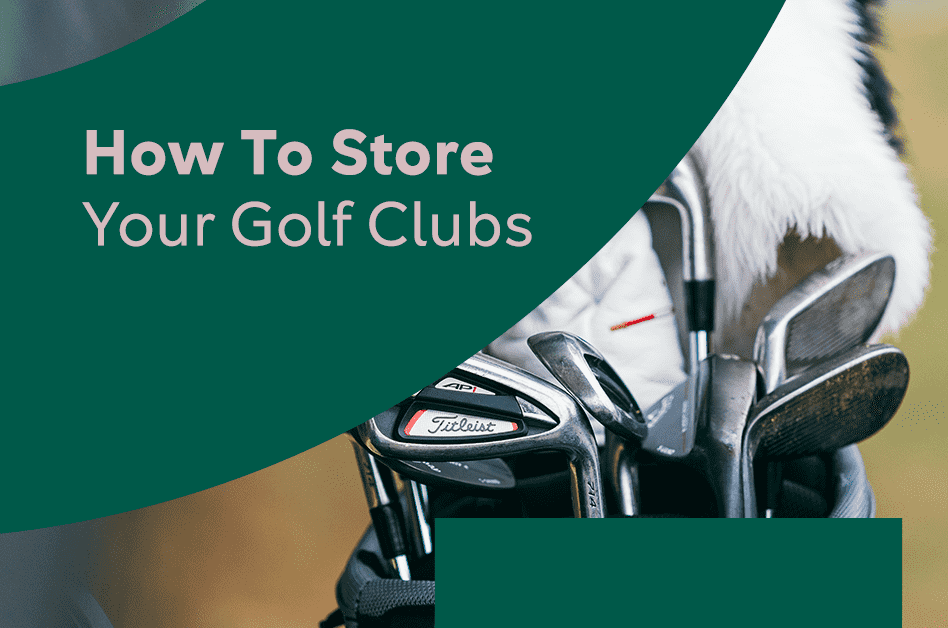 The prime of the season is coming to an end! What are you going to do with your clubs during the off-season? Well, we have the solutions for you!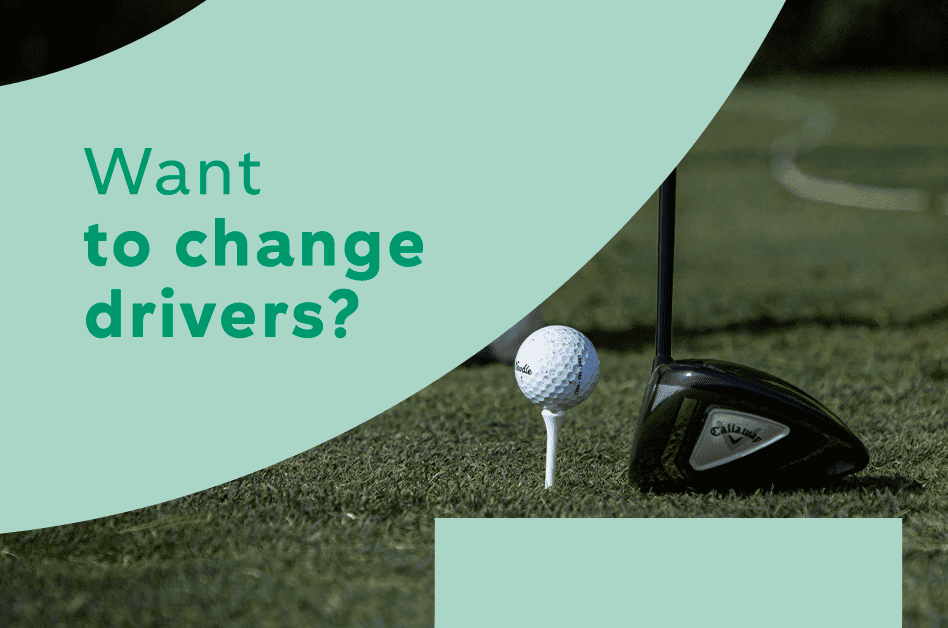 In this one, we discuss the signs that might indicate that you need to change your drivers and how a damaged driver can affect your game. Check it out!