How Our Caddies Help You Find Your Golf Clubs
At Golf Avenue, we're always looking for ways to share our passion for the game to help nurture your love for golf. Since we want to make your shopping experience easier than ever and help you get your hands on the perfect pre-loved golf clubs, we recently introduced our team of caddies.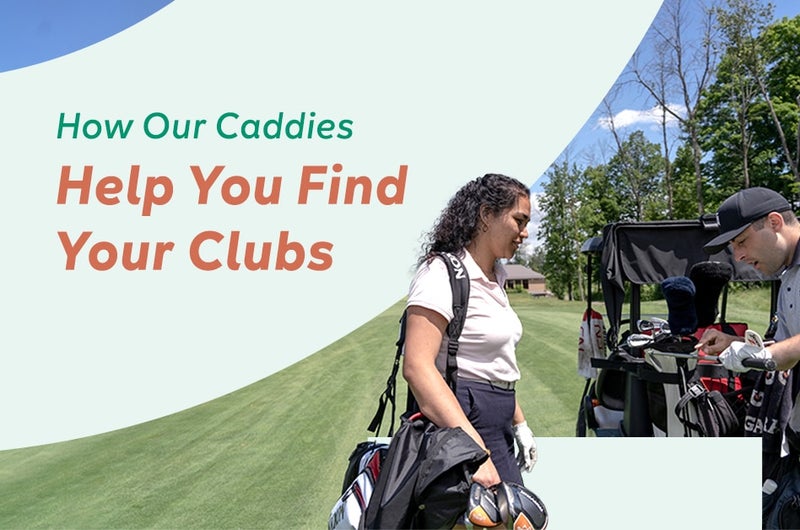 Now that you've had the chance to meet the team and learn a little more about each of them, we thought it would be ideal to let you know exactly how our caddies can help you. Find out how you can provide them with the info that'll allow the caddies to give you personalized recommendations.
This article details:
How to book a video call with one of Golf Avenue's caddies
What information you need to provide the caddies before your meeting
How your information helps the caddies find personalized recommendations for each one of your golf clubs
How can you meet with one of Golf Avenue's caddies?
Meeting with our caddies is a very simple process, and the best part is that it's entirely free to meet and consult with them! Even better, you're in complete control as you get to pick which expert is best for you and you also get to decide when you meet with them.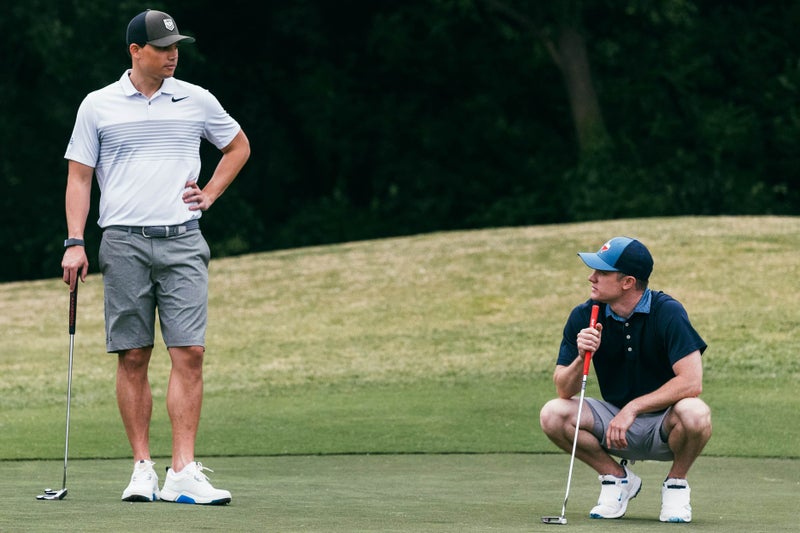 Can't meet on Monday or Tuesday, can't meet in the mornings because of work or you're only free at lunchtime? No worries at all! One of our caddies will always be free to meet you, at whatever time works best for you.
Here's how easy it is to book a call with one of Golf Avenue's caddies:
Choose the caddy that would like to meet (if you have no preference, you can book and simply move to the next step)

Pick the date and time that works best for you in the calendar

Answer a few questions about yourself to help our caddies prepare personalized recommendations ahead of time

Get ready to meet your caddie – just follow the Microsoft Teams link that was emailed to you with your confirmation 5 minutes before your meeting time
What questions do your need to answer before meeting or caddies?
The questions that you'll answer when booking a meeting with one of our caddies are picked based on the information that the caddies need to prepare the best recommendations ahead of meeting you. The more detailed the answer, the better suggestions they are able to provide.
Here's a quick rundown of the different questions you'll be asked and how each one of them can help our caddies adjust their recommendations.
Do you play left or right-handed?
This is probably the most basic, but also the most crucial question when it comes to building a list of recommendations. Letting the caddies know whether you're left or right-handed will have a huge impact on recommendations. The selection for left-handed golf clubs is much more limited, which can sometimes impact the possibilities when it comes to recommendations.
Which flex do you play?
Most golfers, even amateurs, will know what flex they'll need on a golf club. If you know exactly what flex option you need, whether it's ladies, senior, regular, stiff, or extra-stiff, be sure to let the caddie know in your answer. Additionally, if you have a preference between graphite and steel, let them know as well.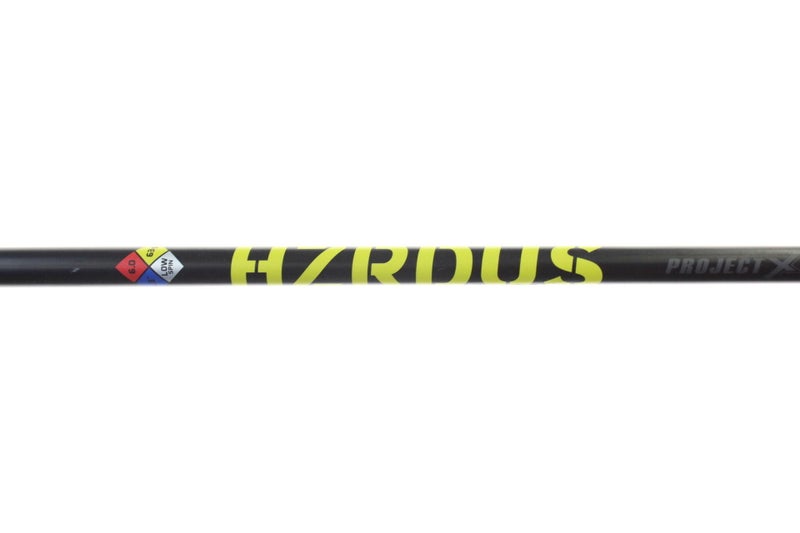 If you don't know what flex is best suited for you (whether you've never played before, or you don't know the flex of the clubs you've used in the past), no need to worry! You can either let them know that you don't what flex you need, but we suggest you had as many details about yourself so that our expert can figure out the right flex for you, based on the info you provided.
What is the specific budget you had in mind?
This question is straightforward and will help our caddy to find recommendations that'll be suited for your game, and most importantly, your budget. They'll usually provide you with some options below, right on, and above your budget so that you can weigh the pros and cons against one another.
If you're still unclear about your budget, we recommend letting you expert know about it, but we also recommend providing them with approximate numbers that help the caddy find options that will be more affordable. Providing the caddies with a hard budget cap (how much you're willing to spend without going over) will help avoid options that too expensive.
What would you say is your level of golf experience?
We're not necessarily talking numbers here, but we'd still like to get some insight into your skill level. This will greatly impact the recommendations that the caddies will provide you. They won't be recommending the same type of clubs for experienced as they would beginner golfers.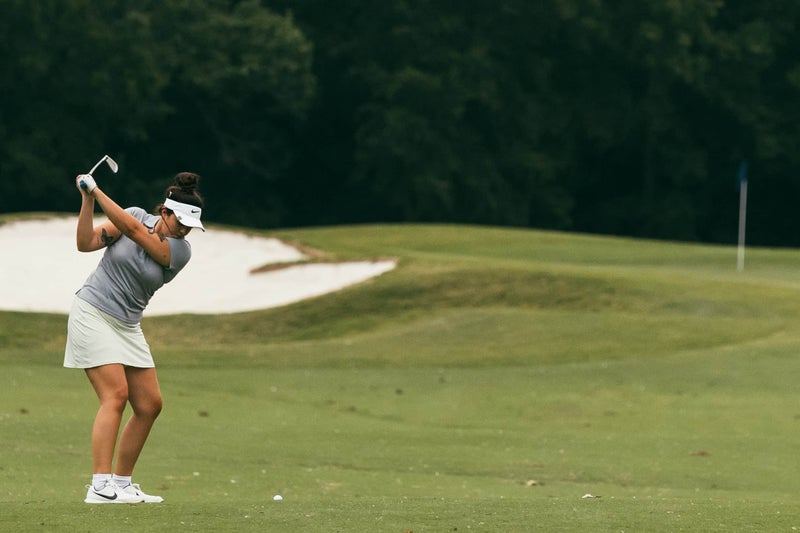 You have some leeway here as you can answer with the number of how many years or months you've been playing. You can also answer with a verbal qualifier for your skill level such as beginner, weekend warrior, casual, intermediate, long-time, experienced, or even highly skilled golfer.
This question is also a good chance to mention any issues with might be struggling with on the golf course. Struggling with a slice off the tee, or struggling to get the leading under your ball with your wedges? Let them know so that they can adjust their recommendations accordingly.
What is your average handicap?
This is where we're looking for numbers. Handicap indexes are usually falling between 24 and 0 (scratch) and in the case of highly skilled players, they'll have a handicap in the pluses (+1, +2, etc.). Your handicap index number should generally reflect the number of strokes you'll be hitting above par during a round.
This means that a golfer with a handicap of 12 playing a par 72 course with a standard slope difficulty should shoot a score of around 84.
If you don't know what your actual handicap is, we recommend you simply input your most recent scores. This will allow the experts to have a better grasp of your skill level on the golf course. If you've never been on a course and have never played a full round before, be sure to let them know as well.
Is there a specific model that you currently have your eye on?
If you already have a specific model or brand in mind that you'd like to stick to, whether it's because you're already familiar with the brand or were once fitted for a specific one, don't hesitate to share this information with our caddies.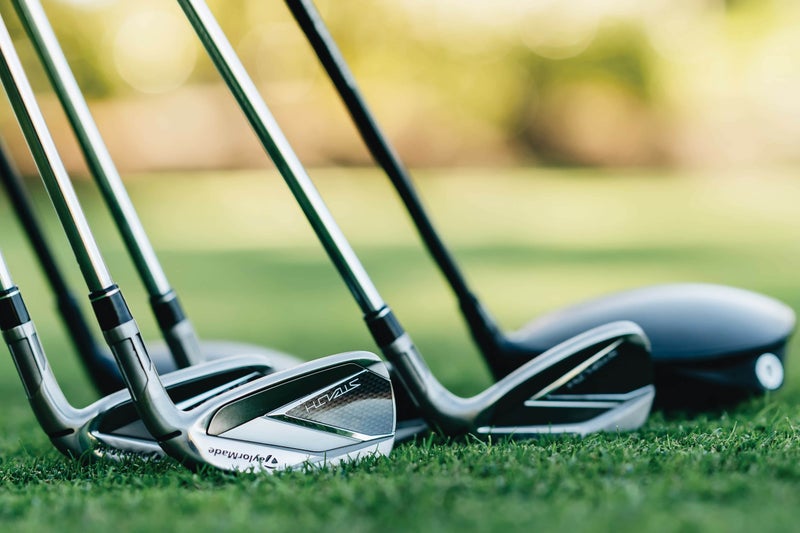 They might still provide you with recommendations from other brands based on availability while always having your needs and your budget in mind.
How Our Caddies Can Help You Pick Your Golf Clubs?
When it comes to recommendations, our caddies will stick to what you're looking for. If you're in the process of finding your next driver, they'll provide you with varied driver options. But since there's more to the game than the long ball, our caddies can help you with any part of your equipment.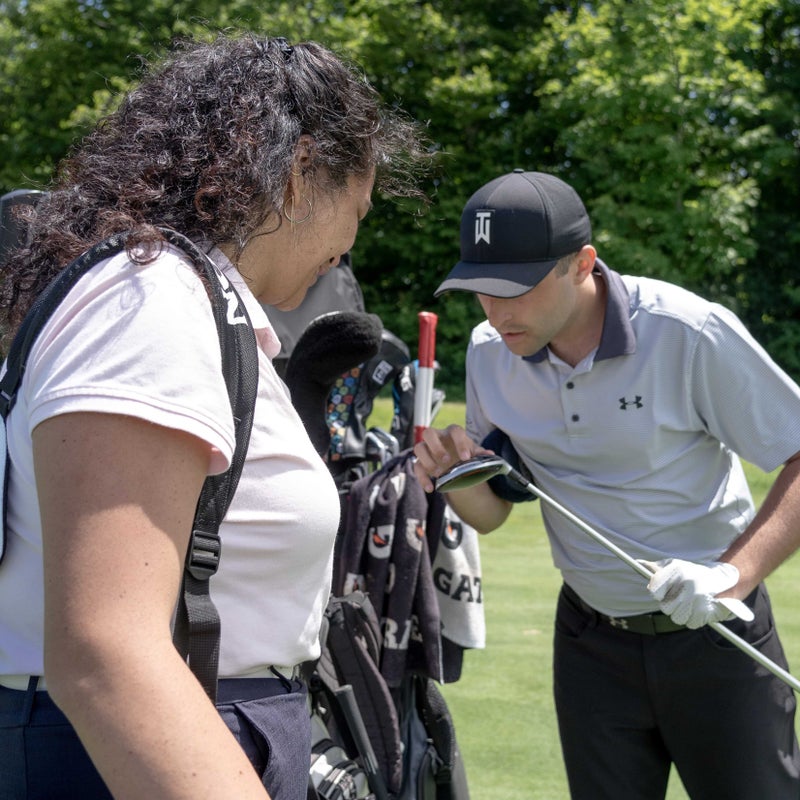 All the pieces of equipment our caddies can help with:
Driver
Fairway Woods
Hybrids
Iron Sets
Wedges
Putter
Golf Balls
And much more!
Drivers
When it comes to finding the right driver for you, each one of our caddies can provide you with recommendations that'll help you go further than ever, and even find more fairways. Whether you're looking to fix a slice off the tee or looking to move on from a very old driver, make sure to reach out to our caddies for an enhanced shopping experience.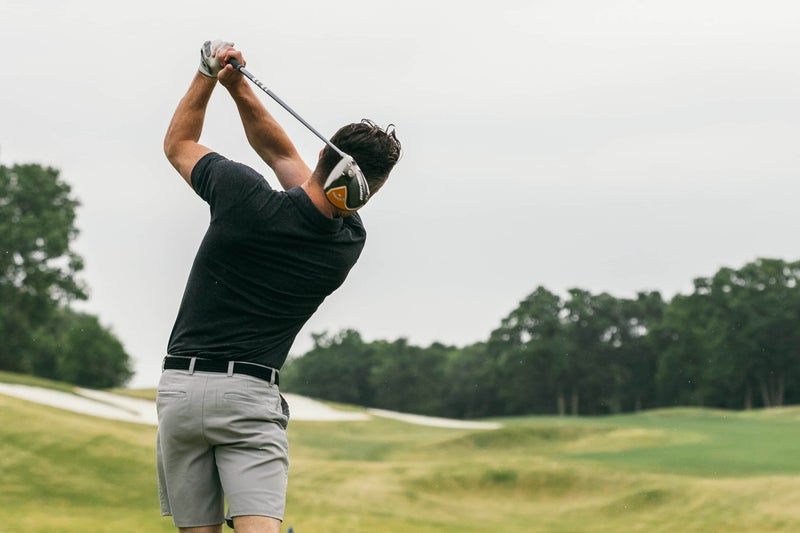 Fairway Woods
Getting your hands on the right fairway wood for you can often be more difficult than finding the right driver. They tend to serve a different purpose than your driver and you also need to be able to hit off the ground, especially on par 5s.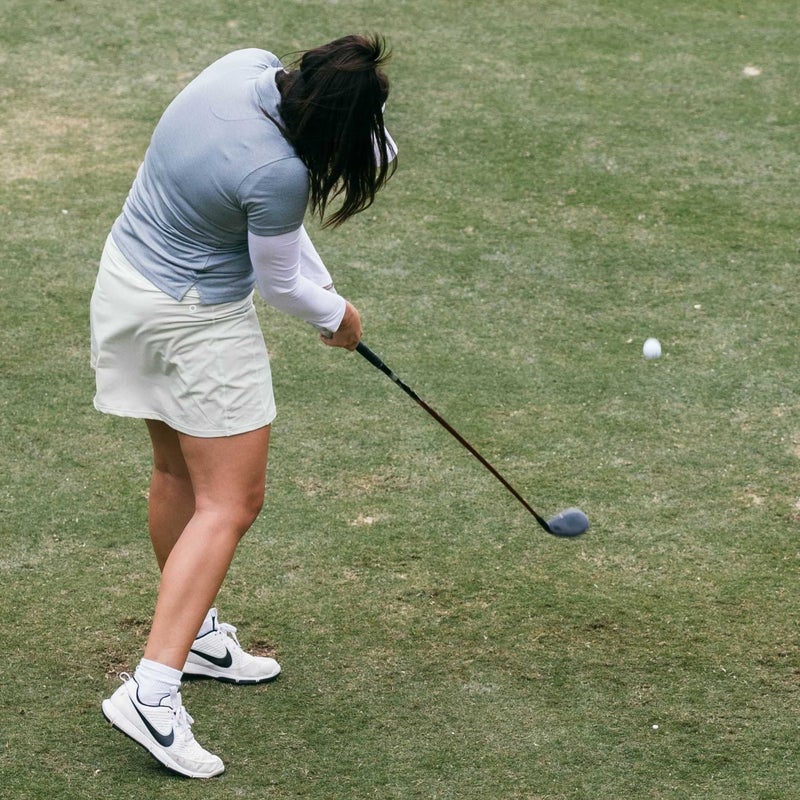 Our caddies will provide you with a variety of suggestions to answer your needs. Whether you're looking for one or two fairway woods, they'll have recommendations based on your needs.
Hybrids
When it comes to hybrid, sharing as much information as possible with your expert will be crucial. If you're in the market for one or more hybrids, try to be as clear as possible with your caddy when answering the questionnaire.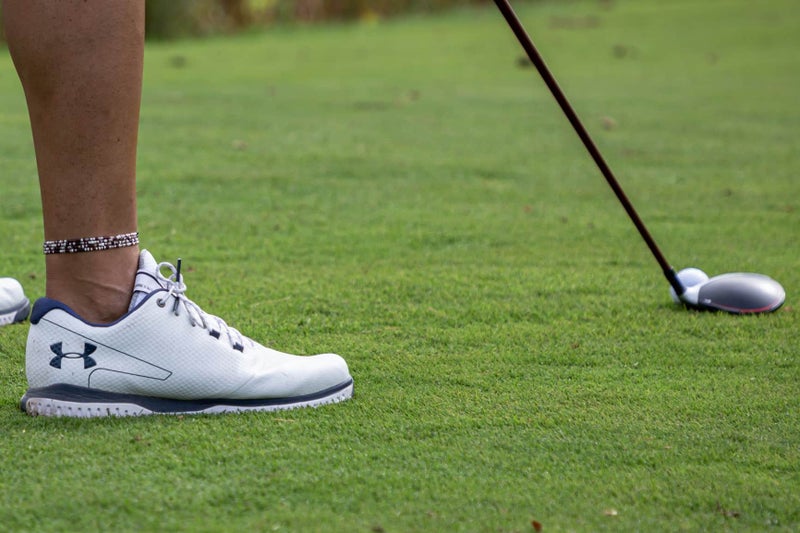 Whether you're in the market for a new hybrid, or whether you're looking for a driving or utility iron, be sure to let the caddies know so that their recommendations reflect your preferences. This will also allow them to focus their search on a specific type of club, keeping only your budget in mind.
Iron sets
Iron sets are always a little trickier to purchase as they tend to have higher price points than other golf clubs, which will often turn away some people from purchasing them. By shopping with Golf Avenue and using our caddies' program you get to save yourself from the problems related to pricing.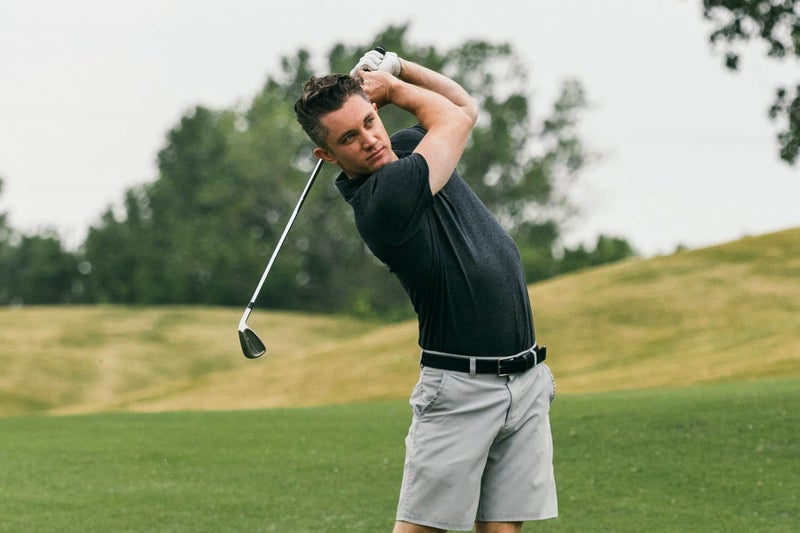 That's right, on one hand, you'll have your caddy providing you with iron sets perfectly suited for your level of play, but since you're shopping with Golf Avenue, the pre-loved recommendations provided by your caddy will be much more affordable than the latest models on the market. This also means that you'll get to try your golf clubs right from your favorite range or simulator!
Wedges
As far as wedges are concerned, there are a lot of factors that come into play when you're looking for the right wedges for you. If you are specifically looking for a pitching, gap, sand, or lob wedge, be sure to let your caddy know when filling out the questionnaire.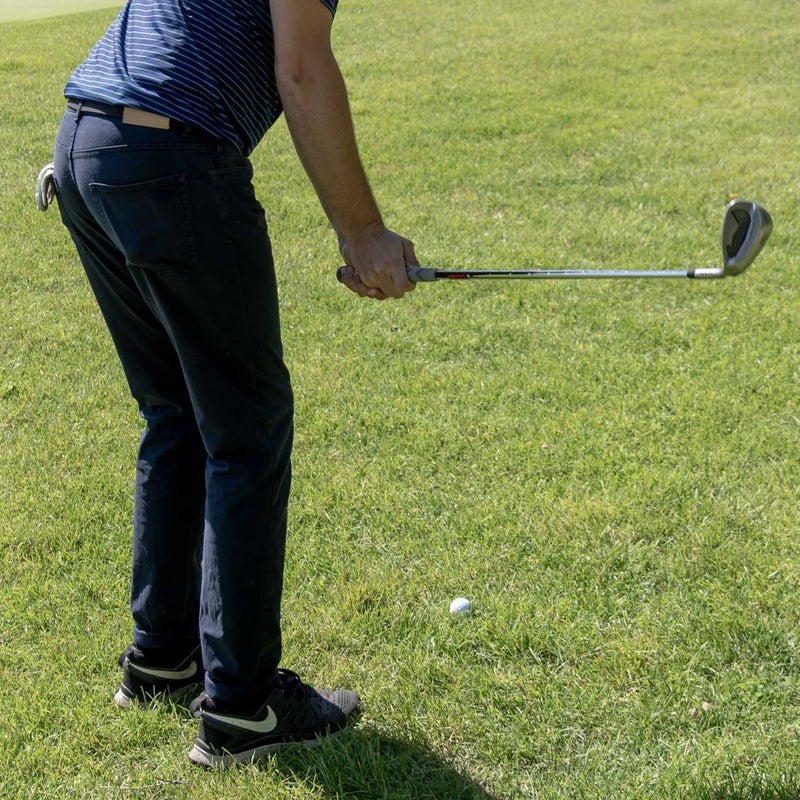 If you're looking to help bridge the distance gaps between your irons and your wedges, or between your different wedges, be sure to tell your caddy so that their recommendations are as appropriate as possible. Here again, options are extremely varied, so you'll need to be as clear as possible with your needs if you're looking for a specific recommendation.
Putters
Your putter is typically the most important golf club in your bag. The search for the right putter for you can often be complicated as there as so many variables, often of a single model, on the market. Lucky for you, our caddies are there to guarantee that the most important club in your golf bag allows you to roll the ball better and, ultimately, sink more putts!
Golf Balls
Choosing a golf ball that is suited to you can be a very long and painstaking task at times. Fortunately, our caddies have a lot of experience and have had the chance to try out a plethora of golf balls over their years of playing.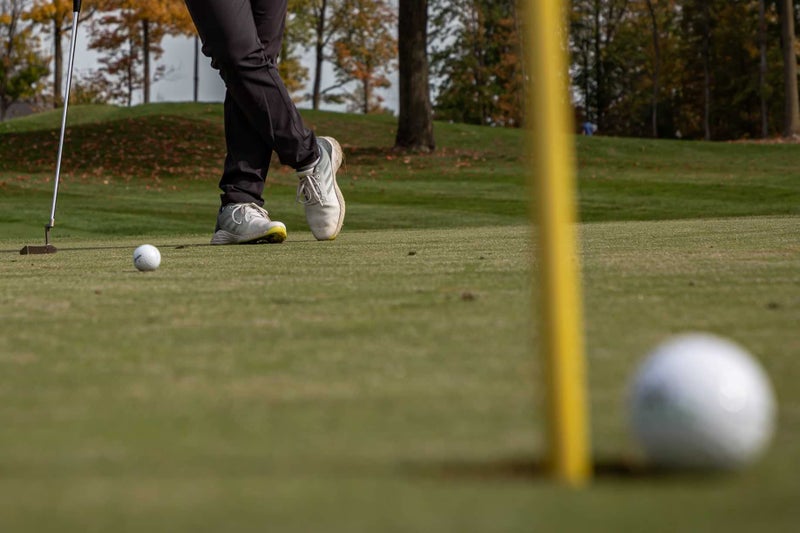 Whether you're looking for a golf ball that will help you maximize your swing speed or a golf ball that will provide you with more spin around the greens, make sure to let your caddy know so that they can provide you budget-friendly options that will provide you with the desire performance on the course.
Accessories, bags, shoes, and more!
Our caddies are best equipped to answer your questions when it comes to clubs and golf balls, but they've also been helping golfers with all aspects of the game for a long time. This means that they can also provide recommendations as to which range finder is best for you, or if you'd be better suited with a pair of spiked or spikeless golf shoes. They can even provide you with recommendations for the best golf bags for you based on your on-course habits.
Now that you have a better understanding of how our caddies can help you get your hands on the right equipment for you and that you know how to book a meeting with one of them, there is nothing left for you to do but head to Golf Avenue's website and book a call with a caddy!
They're available to meet with you on any day of the week and are always able to keep in touch with you once the first meeting is over. This way, you can provide them with feedback on their recommendations so that they can improve them for the future.
Until next time,
The Golf Avenue Team
Your number one source when it comes to golf equipment is our caddies! In this one, we're introducing you to Golf Avenue's team of caddies, how they can help you, and how to book a call with any of them. They provide FREE expertise to help you with your selection. What are you waiting for? Book a call!
Looking to upgrade your set of golf clubs for a more accurate one? Find out which golf clubs can fit your intermediate type of skill and play on the golf course.