Selling Golf Clubs Online: How to Get More?
*Disclaimer: Please note that the prices below are listed in US dollars. These prices are accurate as of December 2021. Please be aware that the value of these golf clubs can vary at any moment and that the values listed below may not be accurate as of the time of your reading.
When the time comes to let go of old golf clubs, golfers are faced with a multitude of options. What will remain the same from one golfer to the next will be their desire to get the most money for their older clubs.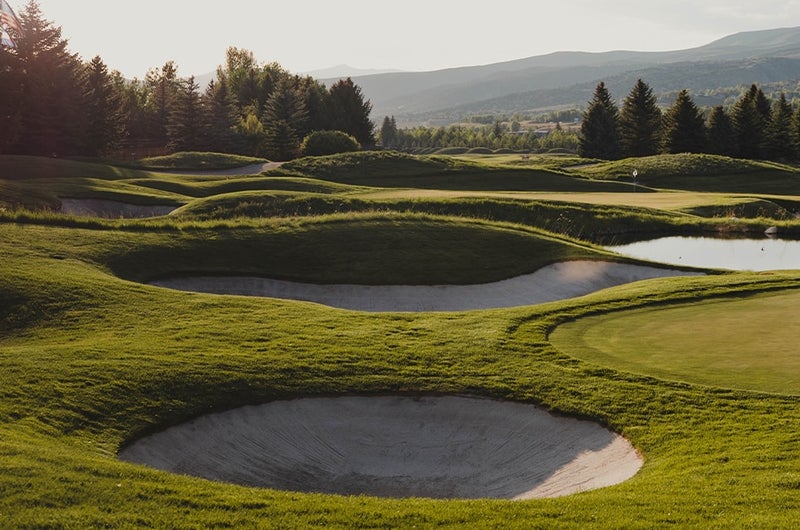 To help make sense of all these options, we came up with a detailed guide to show golfers "How to Get the Most Money When Selling Golf Clubs?" Here's a quick breakdown of the points we'll touch upon:
How much are your golf clubs worth
What affects the value of your golf clubs
Where to sell your golf clubs
What to do with your golf clubs before selling them
This article aims to share the knowledge we've gathered from years of buying and selling tens of thousands of golf clubs. The experience we've gained over the years allows us to offer valuable advice to help you get the most money for your old golf clubs.
How much are your golf clubs worth?
We gathered information on some models from the PGA Value Guide to compare them with the value you could get for those clubs by trading them with Golf Avenue. The table below compares the value of drivers and iron sets released in the past five years.
| | | | |
| --- | --- | --- | --- |
| Golf Club(s) | PGA Value Guide | Golf Avenue | Golf Avenue Customer Credit (10% bonus minimum) |
| Srixon Z 785 Driver | $67 | $110 | $121 |
| TaylorMade M2 2017 Steel Iron Set (4-PW) | $184 | $210 | $231 |
| Ping G400 LST Driver | $110 | $145 | $160 |
| Cleveland Launcher CBX Steel Iron Set (5-PW) | $142 | $215 | $236 |
| TaylorMade SIM Max Driver | $148 | $155 | $170 |
| Titleist 718 AP3 Steel Iron Set (4-PW) | $284 | $315 | $346 |
| Cobra King Radspeed XB Driver | $157 | $175 | $192 |
| TaylorMade PT7W Steel Iron Set (4-PW) | $375 | $615 | $676 |
| Cleveland Launcher HB Driver | $79 | $90 | $99 |
| PXG 0311XF Gen 2 Graphite Iron Set (4-PW) | $530 | $565 | $621 |
Generally, more recent golf clubs will have a higher value than older models. Recent models like the SIM2 Max driver from TaylorMade ($210) will carry a higher value, and this will always be true whether we're looking at the PGA Value Guide or Golf Avenue's trade-in platform.
Older models like the Nike Vapor Fly driver ($30) will tend to carry a smaller trade-in value, but it must be said that some exclusive and sought-after models will have a greater value. This is especially true in the case of putters like the Scotty Cameron Phantom X 12.5 ($170).
It's also worth noting that Golf Avenue's customer credit will always bonify the value of your trade-ins and that it will even be boosted on certain occasions, giving you even more money for your golf clubs. Plus, you'll be able to knock some dollars off the price of your new clubs with your credit!
What affects the value of your golf clubs?
A variety of factors will impact the value of golf clubs, such as:
Club brand
Club(s) type
Number of clubs in the set
Shaft material
Age
Condition
Club brand
Certain brands will maintain a better value over time than others, while some brands will simply have no trade-in value at all. Here are all the brands you can trade in with us:
| | | |
| --- | --- | --- |
| Callaway | TaylorMade | Titleist |
| Cleveland | Adams | Bobby Jones |
| Cobra | Ben Hogan | Bombtech |
| Nike Golf | Bettinardi | Bridgestone Precept |
| Ping | Bobby Grace | C3i |
| Epon | Edel | Cure |
| Envroll | Fourteen | Guerin Rife |
| Heavy | Honma | Krank Golf |
| Macgregor | Maruman | Maxfli |
| Nancy Lopez | Miura | Masker |
| Never Compromise | Mizuno | Mgolf |
| New Level | Odyssey | Precision Made |
| Ray Cook | Scotty Cameron | PXG |
| Scratch | See More | Sentio |
| Solus | Srixon | STX |
| Teardrop | Tour Edge | XXIO |
| Tommy Armour | Yamaha | YES |
| Toulon Design | Wilson | Yonex |
Be sure to visit Golf Avenue's Trade-In platform for an updated list and if you can't find your clubs' brand listed anywhere, be sure to contact our customer service team about finding the value of your clubs.
Club(s) Type
Generally speaking, drivers are the clubs that will get you the most money when traded on their own. They're followed by fairway woods, hybrids, wedges, and putters. Some putter brands, like Scotty Cameron, will get you more money than some longer clubs, but these are sought-after models.
As for irons, the number of clubs in a set will greatly affect the total value. The more clubs there are in the set, the better the trade-in value.
PING G425 LST Driver: $215
Callaway Epic Max Fairway Wood: $115
TaylorMade SIM UDI Hybrid: $90
Cobra King Radspeed Steel Iron Set (4-PW): $335 ($48 each)
Cleveland RTX ZipCore Wedge: $45
Odyssey Stroke Lab One Putter: $60
Number of clubs in the set
Iron sets are the only type of clubs where the value can differentiate from one set of a certain model of irons to another set of the model. The main factor that will affect the value of an iron set is the number of clubs in the set and how complete that iron set is.
The more clubs you trade, the greater the trade-in value. It must be noted that in most cases, you'll need all the clubs in sequential order for your trade-in to be accepted. In other words, if you're looking to trade a 6 iron to pitching wedge set, you'll need to have all five clubs in the set for it to be accepted.
Here's how much you could get for your set depending on how many clubs are in your set:
8 clubs set: $365
7 clubs set: $320
6 clubs set: $275
5 clubs set: $230
Shaft material
This will mostly apply in the case of irons, but the shaft material of an iron set will affect its value. Most graphite shafts will get a better value for a trade-in, over a steel-shafted iron set. Take the PING G710 iron set for example. A 4-PW iron set with steel shafts will have a trade-in value of $480, while the same set with graphite shafts will pay out $530.
Age
As we've previously mentioned, newer clubs will usually have a greater trade-in value than older ones, but factors such as brand, number of clubs in the set, and shaft material can affect the value.
Take the example of the TaylorMade SIM2 Max driver released in 2021 (original MSRP of $530), which has a trade-in value of $210, and the TaylorMade R7 Quad driver released in 2004 (original MSRP of $600) now holds a value of $45.
Condition
Most of the time, especially if you try to trade clubs directly with someone else, the condition of the clubs will often be a point of contention between buyer and seller. Fortunately, most trade-in platforms, like Golf Avenue's, won't be as picky when it comes to wear and tear. You can base yourself on the PGA Value Guide definition of these two conditions:
Used clubs have no noticeable gouging, rusting, dents, deep scratches, paint chipping, or excessive wear. Iron sets must include at least 5 consecutive clubs (6-PW minimum). Loft or lie adjustments must be less than 3 inches from the manufacturer's standard;
Damaged clubs have dents, gouging and/or deep scratching, paint chipping, rusting, or excessive face wear. Iron sets may not be sequential. Clubs with loft or lie adjustments greater than three inches from the manufacturer's standard are considered damaged.
Where to sell your golf clubs?
There are a variety of options for sellers when the time comes to sell their used golf clubs:
Online golf club selling platforms

Online marketplaces and forums

Local options
Online golf clubs selling platforms
A trend has grown over the last few years where some golf club retailer websites will give you the option to find the value of old golf clubs and even allow you to sell them.
Platforms like Golf Avenue's trade-in program will give you the option to trade in your older golf clubs for some good old cash, but you'll have the option of taking customer credit with the bonus to invest in your future clubs. The beauty of Golf Avenue's platform is that you'll be able to sell your old clubs and buy your new set, all in one place.
Online marketplaces and forums
There are others ways to make some money by selling your old golf clubs, and selling them online on marketplaces and forums is a smart way to make some extra money. However, such options will often require some more effort on your part as you'll have to pay for selling and shipping fees, as well as having to take care of shipping them out and making sure that they show up to the buyer in the same condition as they were on the ad.
Some websites will feature forum threads where you can exchange with prospective buyers and sellers. This does take the middleman out of the operation, but it also doesn't provide any guarantee to either party, so be sure to proceed carefully and wait for an escrow before shipping anything. Examples include:
eBay
GolfWRX
My Golf Spy Forum
Reddit Golf Classifieds (r/golfclassifieds)
Facebook Golf Buy/Sell/Trade Groups
Local options
Local golf clubs or golf shops will always be ready to buy back your golf clubs as long as they're still relatively recent. You won't get full market value with these options, however, as their profit margins tend to be very thin.
You can always turn to local individuals who'll likely be willing to buy your clubs for more than market value, but the pool of prospective buyers might be a little smaller in this case. Also, if you do sell them to an individual, make sure to proceed with the exchange in a public space like the clubhouse of a golf course. Here are some local options:
Craigslist
Facebook Marketplace
Local selling apps
Local pro shops
Local golf retailers and sporting goods stores
Pawnshops
What to do with your clubs before selling them?
There are some tips we suggest you take into account before putting your clubs up for sale:
Wash your clubs

List any damage/condition issues

Take good pictures of your clubs
Wash your clubs
Washing your golf clubs should be the first thing you do before you even put them up for sale. Clean golf clubs will allow you to identify any imperfections or marks of wear on the club. Plus, if you're looking to sell your clubs on your own, it'll be easier to attract buyers if your clubs are clean on the online ad.
List damage/condition issues
After washing the clubs, it's time to inspect them for any imperfections or damages. Dented clubhead, deep scratches, and extreme wear and tear will either be refused by most online platforms or detract prospective buyers from buying your clubs. If there are minor imperfections that won't affect performance, be sure to list them to showcase your honesty to the buyer.
Take good pictures of your clubs
Before you put your clubs up for sale online, be sure to take some good pictures of your clubs to provide an accurate representation of their condition to the buyer. Don't be shy and take some close-ups, especially for the clubface of grooved clubs.
Which option should you choose?
Finally, the option you end up choosing when the times come to sell your old golf clubs will depend on what is most convenient for you and which one of them is the best answer for your needs. Want a quick and efficient option where you can buy and sell? Go with online trade-in platforms. Looking to get as much money as possible, but you're in no rush? Find prospective buyers online or locally. If you're in a hurry to sell them and make some money, local pro-shops and pawn shops will take care of you.
Until next time,
The Golf Avenue Team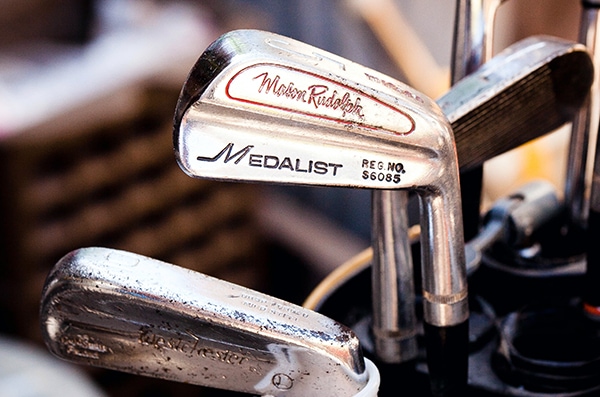 You've probably asked yourself this question several times over the golf season. We're here to help you out and make sense of it.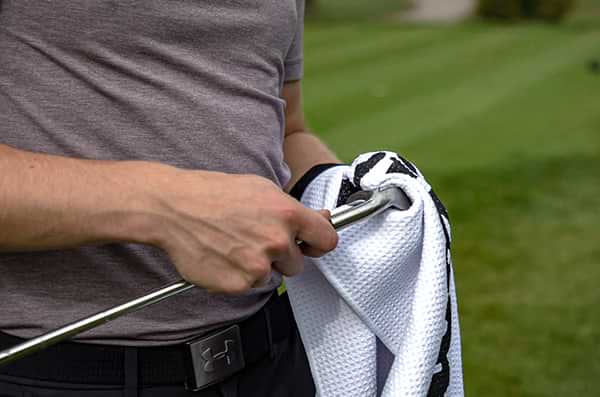 Our tips will help you get your golf clubs back to their glory days of shining beauty, no matter if they're a day old or pre-loved.