The 5 BEST Titleist Hybrids of All Time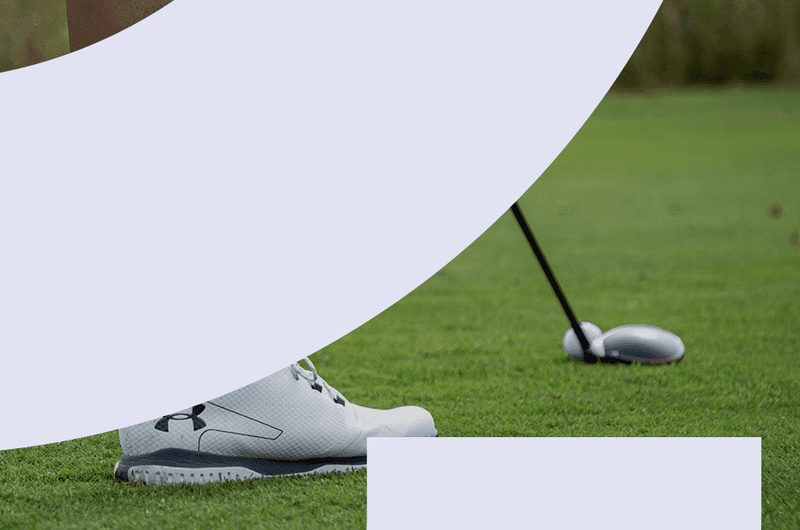 When you think of the big names in golf, Titleist certainly pops up at the top of the list. They carved themselves a worldwide reputation that applies to their entire selection of products, including their hybrids. Their quality is so good that no matter if they're brand new or pre-loved hybrids, they'll always deliver.
But with so many great options, we can understand your confusion when it comes to picking the right Titleist hybrid for you. This is why we came up with a list of the best 5 hybrids for you to choose from. Here's a quick rundown of our recommendations:
Titleist U510 Hybrid
Titleist 818 H1 Hybrid
Titleist TSi2 Hybrid
Titleist 816 H2 Hybrid
Titleist TSi3 Hybrid
Titleist 818 H1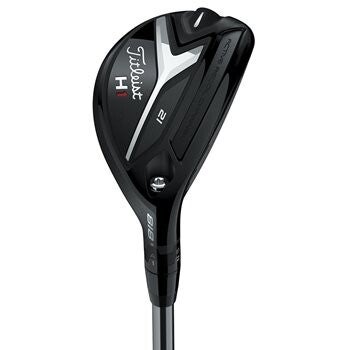 Maximized adjustments with the SureFit CG to fit your game
The main feature of the Titleist 818 H1 hybrid is its adjustability. The SureFit CG is a technology borrowed from Titleist woods and drivers from the same generation. The adjustable SureFit CG weights, which come in neutral and draw/fade options, are inserted in a channel on the sole of the club.
The Titleist 818 H1 hybrid is ideal for golfers looking for a high launch at impact and as much forgiveness as possible. Golfers with a sweeping swing, rather than a steep one, will find more benefits out of this club as it'll provide them with the necessary height for their ball flight.
What we like:
Great variety of adjustments, both on the sole and the hosel
High-arching ball flights
Maximum control over the ball flight with the SureFit CG
Titleist TSi2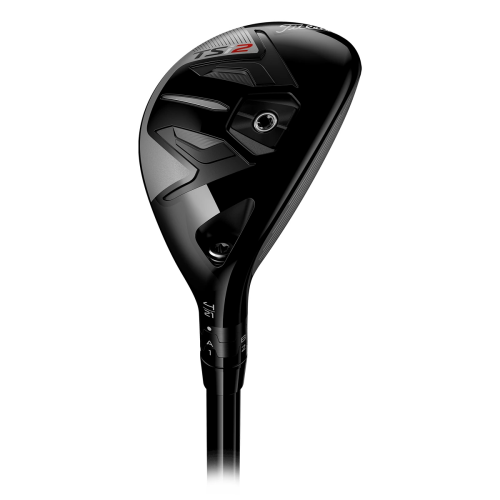 Perfect for golfers looking to launch golf balls high in the air
Titleist's TSi2 hybrid is one of the latest offerings from Titleist and it is tailored for golfers who need to maximize forgiveness off the tee. Just like any other hybrid, it'll be much more forgiving than any iron, but the TSi2 is designed to provide you with even more forgiveness.
Like many of its counterparts, the TSi2 hybrid is designed to help launch the ball in the air at impact. In other words, it's the perfect option for golfers with a slower swing speed who are looking to get the ball high in the air without losing out on any forgiveness.
What we like:
Very high-arching shots
You can hit every shot shape you could need
Evenly distributed weight to maximize forgiveness
Titleist U510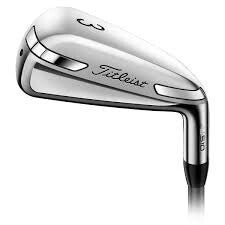 Looks like an iron, but forgives just like a hybrid
One of the latest additions to the Titleist stable of clubs, the U510 hybrid is their biggest foray in the department of utility irons. The cross between an iron and a hybrid, the utility iron is the perfect option for golfers who love to hit their irons off the tee.
Often referred to as driving irons, these hybrids have a thicker clubhead to provide more forgiveness than regular irons. Their main perk over regular hybrids is their ability to work the ball and stop it faster than a regular hybrid.
What we like:
Offers a look closer to an iron than most hybrids
More control over the ball of the tee
Added forgiveness off the tee over a regular long iron
Titleist 816 H2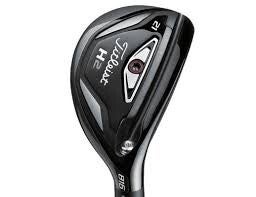 A low spinning option for golfers looking for a piercing ball flight
The Titleist 816 H2 Hybrid was designed with more experienced players in mind as it will mostly cater to their needs, such as low, piercing, ball flight, and the ability to shape the golf ball when they're out on the golf course.
You won't find any offset on the H2 hybrid as it was designed for more advanced players who usually tend to prefer to lay off the offset. Experienced players who are struggling with their long irons will find all the comfort they could need using the Titleist 816 H2 hybrid.
What we like:
Low piercing ball flight
The compact clubface allows you to work the golf ball
Low spin, ideal for golfers with a rapid swing speed
Titleist TSi3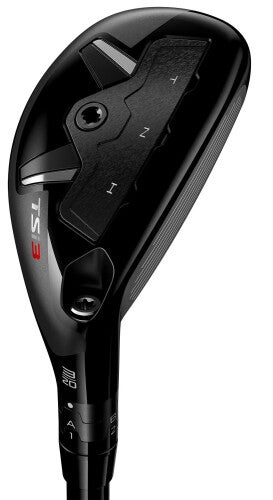 A precise tool for precise golfers
The Titleist TSi3 hybrid was designed to cater to the golfers that wouldn't care for the TSi2 hybrid. Instead of high-arching ball flights, the TSi3 favors low piercing shots that golfers will be able to shape around the course.
The TSi3 hybrid is fitted with an adjustment weight under the clubhead. This weight can be adjusted between neutral, draw and fade to allow golfers to control the golf ball as much as they like off the tee or right from the fairway.
What we like:
Very precise hybrid in the right hands
Maximum adjustability to fit your game
Low-spinning hybrid, ideal for fast swing speeds
Finally, we'd like to leave you with this final tip: Whichever hybrid you end up choosing, make sure to stick with it and learn to adapt your game. But if you feel like your hybrid is not the right club for you, be sure to head on over to Golf Avenue's website to get your hands on a pre-loved, or a brand-new, hybrid.
Until next time,
The Golf Avenue Team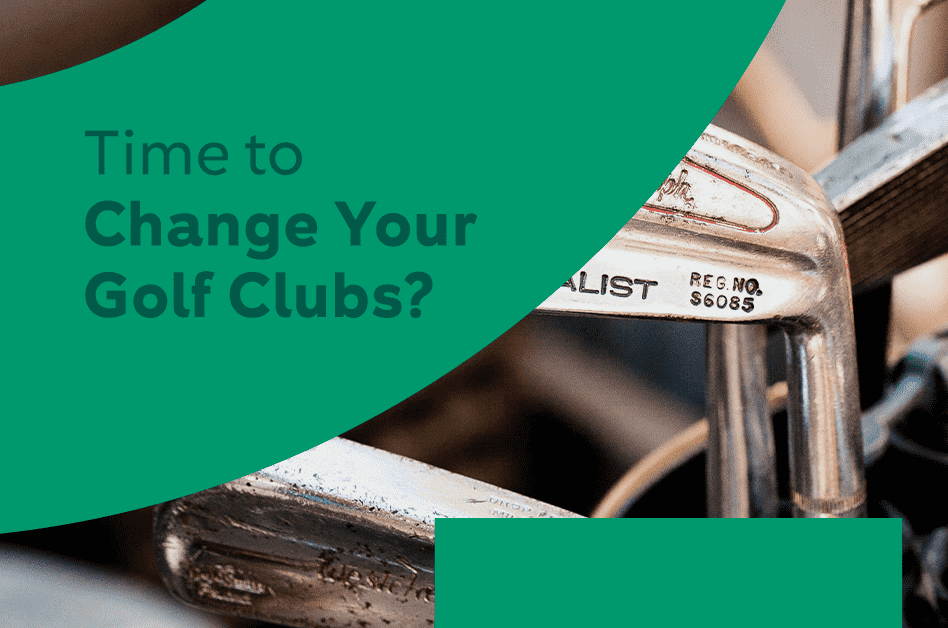 You've probably asked yourself this question several times over the golf season. We're here to help you out and make sense of it.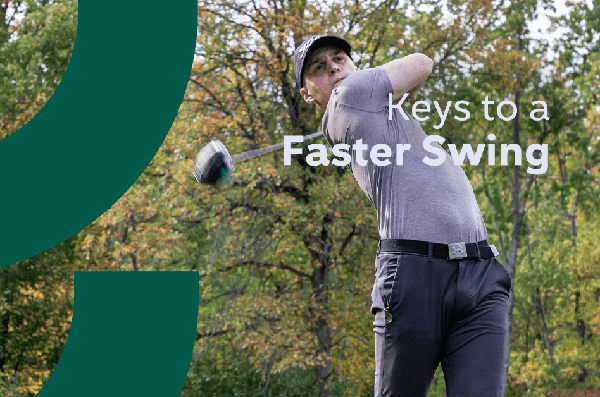 Discover the essential keys to gaining some major distance off the tee while taking care of your body!