How to Build a 14-Club Golf Set Under $1,000
Did you know that you don't need to ruin yourself to play golf? It's true that the newest and latest drivers from the top brands are almost reaching the $1000 mark, but the truth is that you can easily spend the same amount of money on a complete set of 14 golf clubs.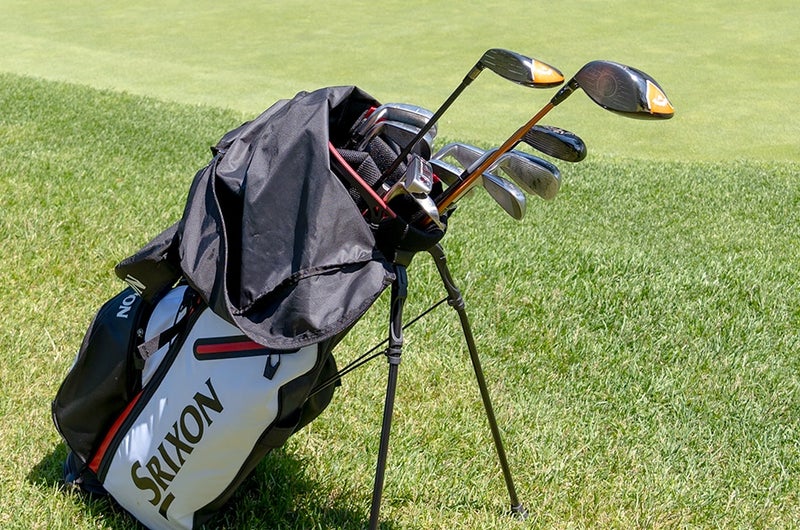 That's right! With the help of our guides or our expert caddies, you should be able to find the best clubs for you. However, the focus here is to find a way to prioritize the right clubs so that you can make the most out of your $1000.
The following guide on how to build a completed golf set under $1000 will:
Tell you why you should put together your own set of golf clubs
Show you when, where, and what to consider when shopping for your next club set
Provide you with suggestions on how to prioritize your clubs and how to budget for them
Why you should build your own golf set
The answer here is simple. You should always build your golf set with clubs that are best suited for you. Putting together the clubs that make up your set based on your own selection will make a world of difference on the golf course.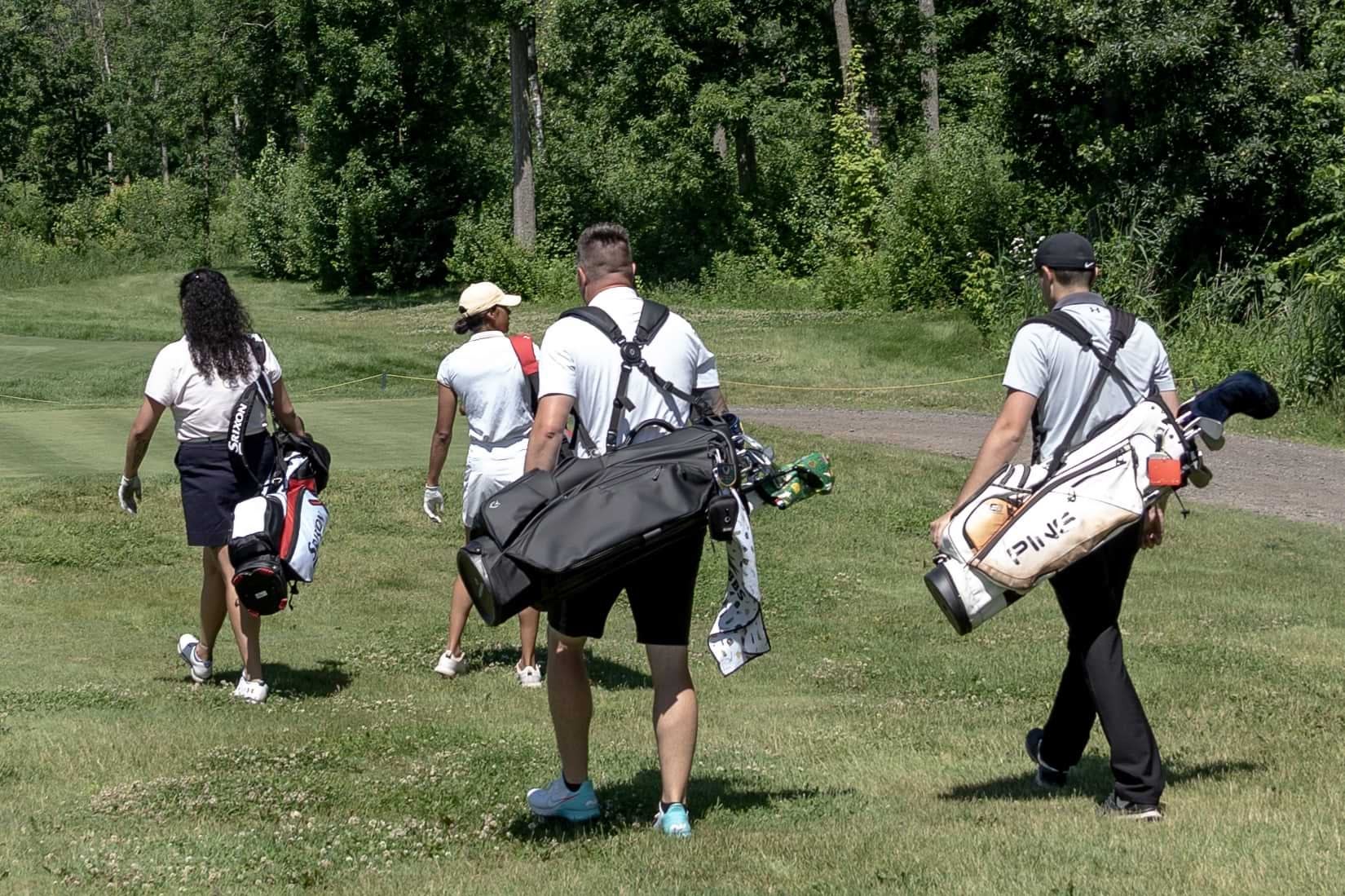 Yes, complete sets, which are pre-packaged sets of golf clubs sold by manufacturers, are a time saver when it comes to shopping. But here's the thing with those, you'll often have to shell out a lot of cash to get your hands on one, and not all the clubs in the set might be adjusted for you and your swing.
Instead, consider buying different individual clubs (except for your irons, try to always buy those as a set) that will be suited to your playing style. Additionally, this shopping method will help you save on costs as you'll be able to turn to older clubs with a lower price tag.
When and where should you buy
The best time to build your own complete set is when you feel like you're ready to commit more time to play golf. At this point, whether you're a beginner or an experienced golfer returning to the game, you'll always find more success on the course with a set of clubs that is best for your skill level.
When it comes to where to buy your set of golf clubs, you'll be faced with plenty of options that will vary based on your needs and budget.
These are the options that you get to choose from:
Fitting centers
Manufacturers' performance centers
Pro shops
Big brand retailers
Second-hand retailers
Marketplace
Fitting centers
Fitting centers are locations where you get to have a private session with a trained expert who's tasked with analyzing your swing. Their goal is to provide you with the best recommendations for your golf clubs. These fitting sessions tend to be pricey, but they are worth the money if you're looking to spend a lot on a complete set of brand-new golf clubs that you'll be using a lot and for a long time.
Manufacturers' performance centers
Manufacturers' performance centers are often set up in the same manner as fitting centers as you'll get to meet with a master fitter who'll be analyzing your swing. The main difference is that the fitter will be providing you with suggestions from the brand that owns the performance center.
Pro shops
Pro shops can be found near the clubhouse of most golf clubs. The pro shop boutique will often be the counter where you'll be paying for your round. Look around next time you're in there and you'll most likely notice some clubs up for sale. Most pro shops will sell brand-new golf clubs that will often carry a high price point.
Big brand retailers
The big brand retailers are your typical sports store that will offer the latest models from the top brands in the game. Whether it's a golf-oriented store or a generic sports store, these stores will provide you with access to the newest products from the most famous brands in golf.
Second-hand retailers
Second-hand retailers, like Golf Avenue, will provide you with a huge selection of golf clubs in a wide variety of conditions. Used golf clubs are normally the most affordable option when shopping for clubs. Be sure to look out for the club's condition as it'll not only affect the price but the performance as well. Golf Avenue and its selection of pre-loved golf clubs should be your go-to for used golf clubs.
Marketplace
You probably know about Marketplace platforms like well-renowned ones such as Facebook Marketplace and eBay. These are convenient as you'll usually be able to get your hands on a great deal. However, there are downsides such as untrustworthy sellers, unreliable or misleading ads, and sometimes, shady in-person exchanges.
What other perks should you be looking for: warranty, returns, etc.
We compared the shopping options above based on their product selection, price, and the quality of their expertise. But there's more to keep your eye on when shopping for your next set of golf clubs. Think of what type of warranty you'll have with your clubs if you'll have the chance to make a return if the clubs are not right for you, or what type of after-sale service you can expect after your purchase.
Consider buying used golf clubs
We alluded to it earlier, but you should strongly consider buying used golf clubs when you're building your next complete golf set. They are an affordable alternative to brand-new golf clubs. You'll typically find used golf clubs when shopping on any marketplace, with second-hand retailers or big brand retailers. Second-hand retailers will tend to have more expertise when it comes to used golf clubs. At Golf Avenue, we guarantee the quality of our products as we are proud to sell pre-loved golf clubs.
How Much Should You Spend on Each Club?
When your budget is limited, one of the first things you'll ask yourself is how much money you should spend on each golf club. There are a few things to consider before moving forward with the purchase of your next set of golf clubs, such as which clubs you need and how to prioritize the order in which you'll be buying them.
Which clubs do you need?
You need the golf clubs that will be best suited to your skill set and your needs on the golf course. These two factors will affect the way you'll be selecting your golf clubs. Based on your skill level and your preference, you might want to forgo some club types, or you might want to double up on some other ones.
Choosing the right clubs
Choosing the right golf clubs for you is a process that can take a good amount of your time but basing yourself on your skill level is a good starting point. Based on your skill level, you should be able to prioritize a specific lineup of golf clubs. Let's see how a beginner should prioritize their club selection, based on needs according to their skill level and how much should they commit to each type of club based on their budget.
Irons
This is where it should begin for all golfers, regardless of skill level. Adding a set of irons suited to your skill level will have a huge impact on your game. You'll be using your irons a lot on the golf course, and you must make sure that they are suited to your swing and your skill set.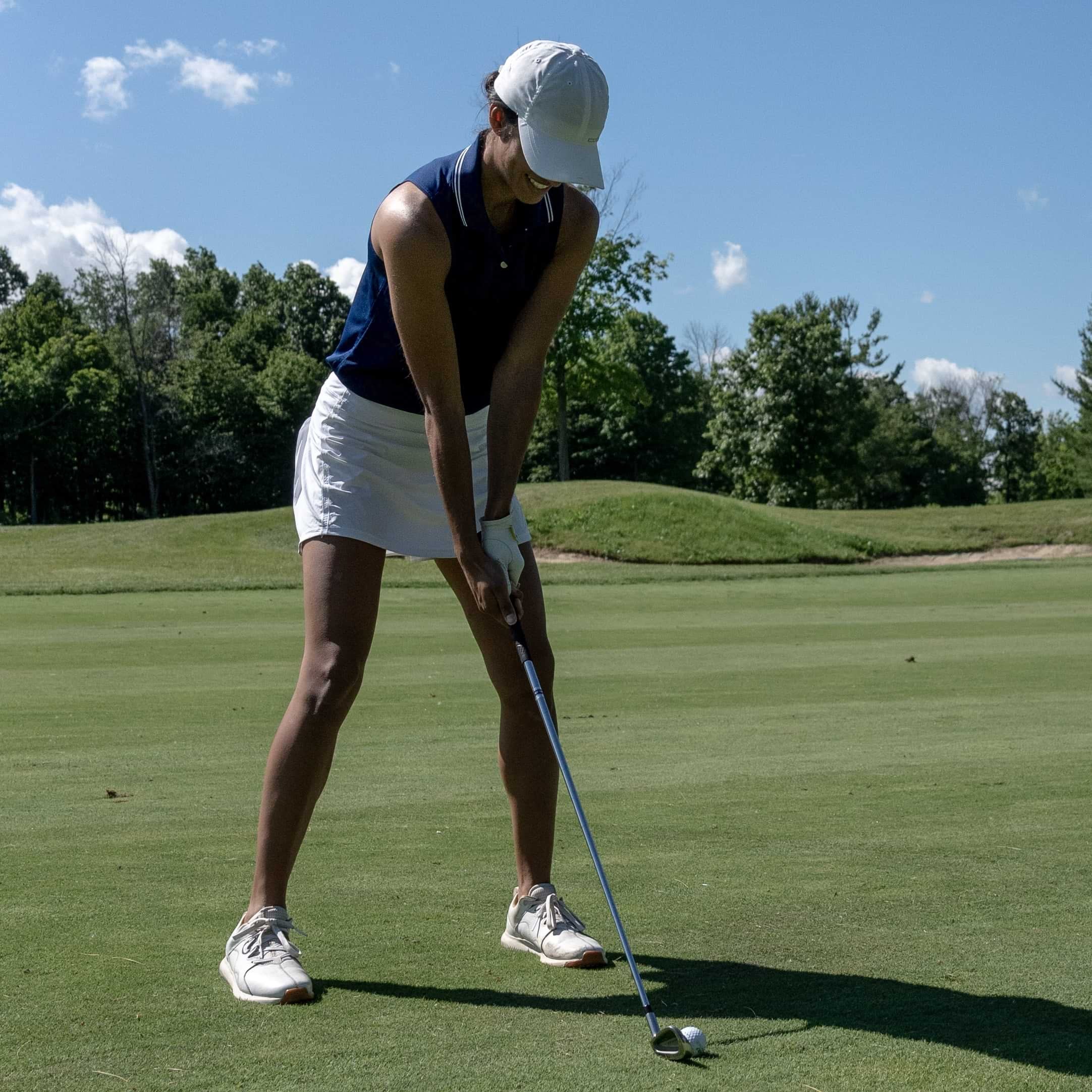 Your irons will usually represent up to 50% of the golf clubs in your bag. If you apply this logic to your budget, you'd need to invest up to 50% of your budget in your irons. You'd be correct in thinking as such. You'll want to invest between 45 and 55 percent of your budget in your irons. Anything more and you'll find it hard to cover the rest of the clubs in your bag.
Driver
Naturally, most golfers will be tempted to get their hands on the right driver for them right from the start. While this feeling is understandable, it's usually not the right one. Your driver should be one of your priorities, but not your first one.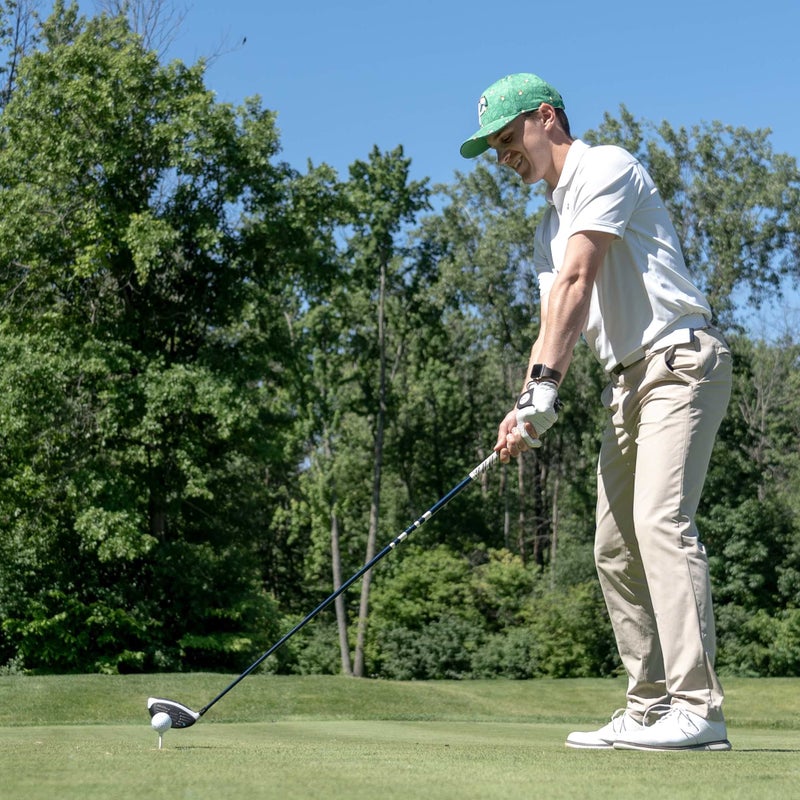 Your driver should be your second or third priority when putting together a set of golf clubs. Prioritize your iron set beforehand, and possibly your putter. Based on your budget of $1000, you should be spending between $200 and $300 on your driver, so 20 to 30 percent of your budget.
Putter
Depending on whom you ask, your putter should be at the top of your priority, whilst others will argue that it should be the last club you add to your golf bag. Both theories hold true as on one hand, your putter is the club that you'll use the most on the golf course, but at the same time, the gap in performance between a $300 putter and a $50 one will be minimal to most players.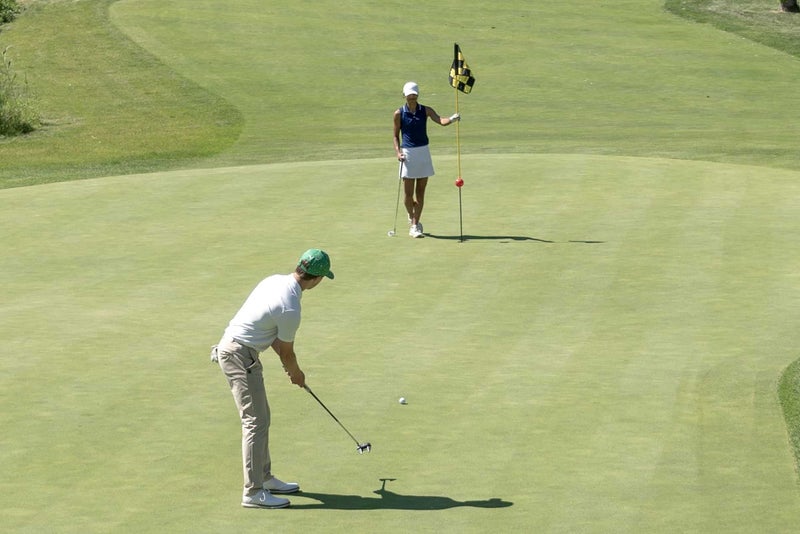 There are multiple putters on the market that can suit your playing. Once you've found the right type of putter for you, you'll need to decide on the amount of money you want to spend on it. Personally, we're on the fence with this one. We do believe that the putter is the most crucial golf club in your bag, but we also think that you'll be able to get your hands on the perfect putter for you, at an affordable price.
Opting for used golf clubs, like Golf Avenue's pre-loved selection, is a smart way to help lower the cost. Sticking to our $1000 budget, you should consider investing as little as 5% or as much as 20%. Your putter is one of the club types where you get a little leeway to invest a little more or a little less This way you can use the rest of your money to invest in the other clubs.
Wedges
Picking the right wedges for you that you'll have in your club set will depend on a few things. First, your skill level will come into consideration, although, it doesn't have as much of an impact here as it does with other clubs. Second, the loft of the highest lofted club in your iron set.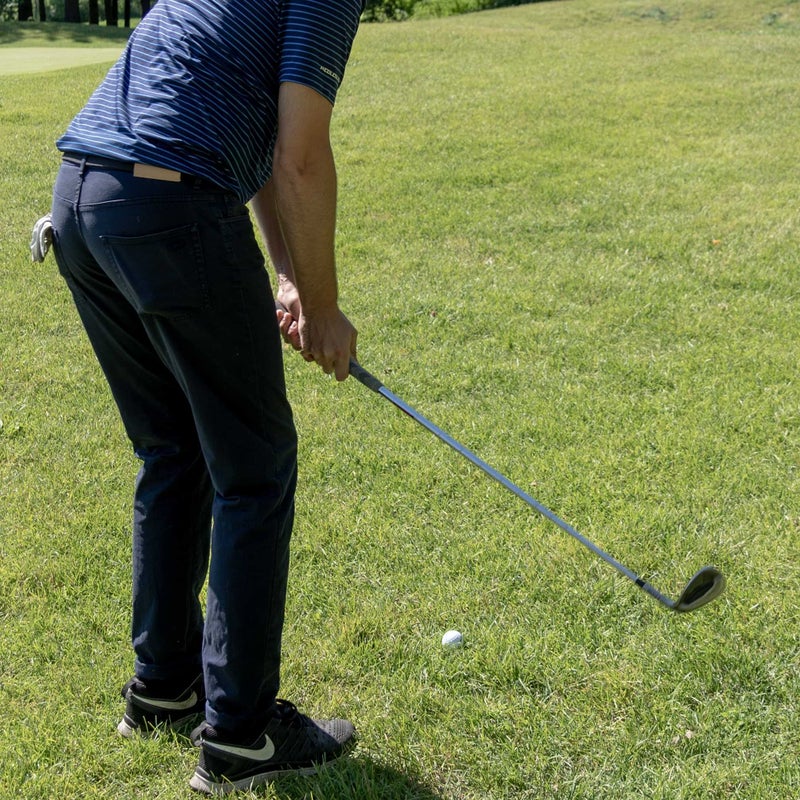 Most iron sets will include a pitching wedge, find the loft angle on your pitching wedge, and you'll know what wedges you'll need to look for. It is usually recommended that you keep 4 degrees between the loft angle of your different clubs to allow yourself to hit a wide variety of shots. Typically, golfers carry between 2 and 4 wedges, this means that you'll need to set up to 25% of your budget aside for wedges. Check out this list of the 8 best wedges under $100 according to our caddies.
Fairway Woods
Fairway woods are another type of clubs where you get a lot of freedom when you're building your set of golf clubs. Once, you've found the best fairway wood for you, the next step will be determining how many you want to carry in your bag on the course.
Most golfers will carry between one and three fairway woods in the bag. The 3 wood is usually the go-to fairway wood for most golfers, but 5 woods, and more recently, 7 woods, have also gained a decent following. Much like with wedges, this comes down to yardage gap decision between your driver and your irons or hybrids.
It's typically recommended that you carry a 3 wood for long par 5s or shorter par 4s, where you'll be able to generate a little more swing speed, and a 5 wood, which is more likely to allow you to be accurate with your fairway wood. Two very different profiles that can complement your game on the course. Think of setting aside a maximum of 10 to 15 percent of your budget for each fairway wood.
Hybrids
When it comes to adding hybrids to your golf bag, the decision process will be very similar to picking your fairway woods. Once you've found the best hybrid model for you, you'll then need to decide how many hybrids you'll want in your set.
Some golfers can carry up to 4 hybrids, but most will have one or two in golf bag. Since the hybrids serves a replacement for long irons, you'll need to consider the clubs you already have in your iron set. The loft of your longest iron will determine what hybrid you should shop for. If your longest iron is a 4 iron, then you should look into adding a 3 hybrid or something with a lower loft angle than your 4 iron.
In terms of investment, you'll want to set between 10 and 15 percent of your budget for the purchase of your hybrids. Remember though, not every player plays one, which means that you don't necessarily need one in the bag, especially if your iron set is a combo set that includes hybrids.
After reading this guide, you should have a better understanding of how to put together a set of golf clubs for less than $1000. You should also have more knowledge when it comes to understanding the different factors that can affect the selection of your clubs.
Finally, you should have a better idea of how to structure your budget when you're shopping for a set of golf clubs with a restricted budget. But, as always, if you need any additional help to find the clubs that will fit both your budget and your playing style, be sure to book a call with one of our caddies!
Until next time,
The Golf Avenue Team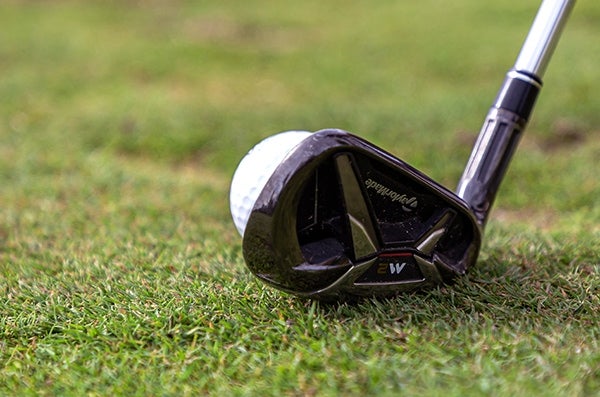 Find the best golf irons for your game! Here's everything on the different types of irons, loft angles, flex & more, to help you find the perfect set of irons!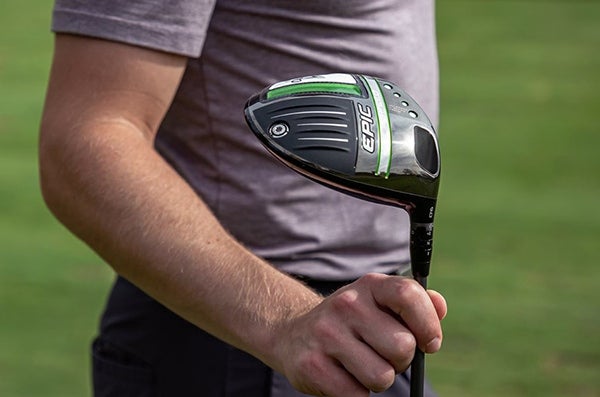 Looking to upgrade your golf driver? Find the best information on shaft material, flex, loft, length, and top brands, to help you choose your next golf driver.