5 Reasons to Choose Used Golf Clubs
When it comes to buying golf clubs, we're usually faced with two options: buying the golf clubs of the year or going with used golf clubs from past years. Most people will likely want the latest offerings from the top brands, but this option is often out of budget, which means the alternative becomes the solution for many golfers.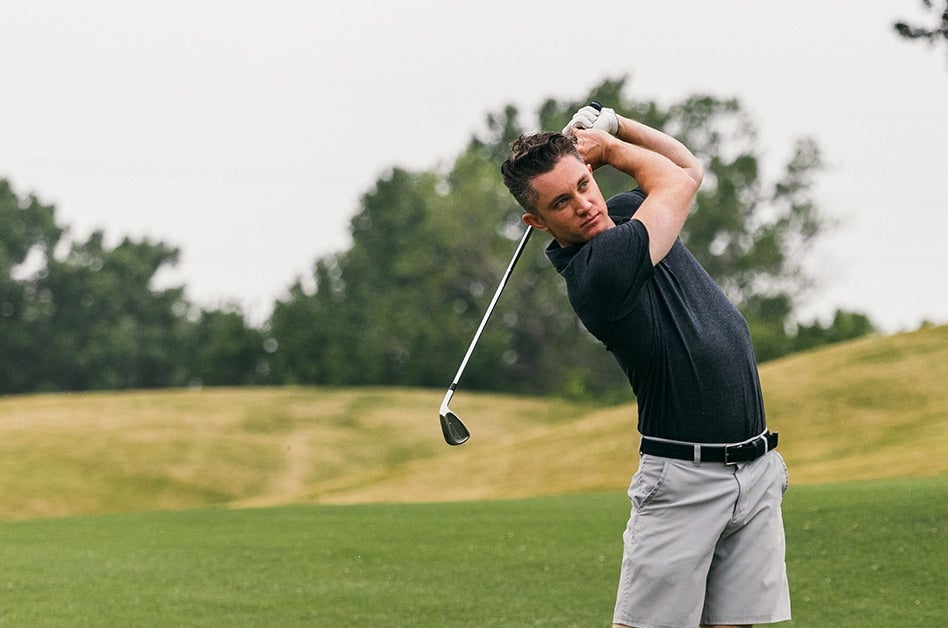 It's with these buyers in mind that we came up with the idea to let you in on some of the greatest perks from buying used golf clubs.
Here are the greatest perks of shopping for used golf clubs:
Cheaper than newer golf clubs, for similar performance
More money to invest in other parts of your game
Perfect for golfers who don't know exactly what they want
You Get to Try Them at Home
Ideal opportunity to perpetuate a pass-it-along movement
Cheaper than newer golf clubs, for similar performance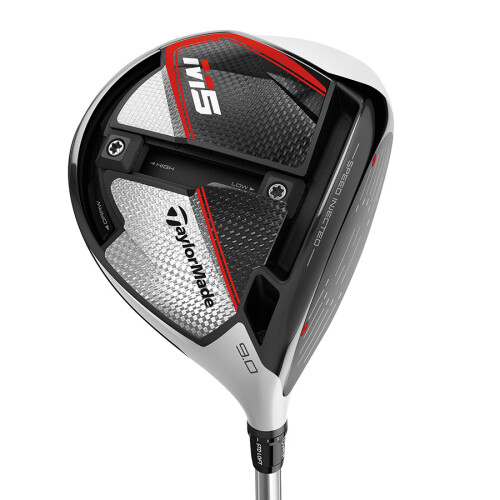 It simply goes without saying, but pre-played golf clubs will have a smaller price tag than the latest models of the year. A variety of reasons can explain this difference in pricing, such as the condition of the clubs, how old it is, and, in the case of iron sets, the number of clubs in the set.
While performance is not taken into account to determine the value of the clubs as it would be difficult to set a standard for performance, one thing we can do is compare different generations of golf clubs from the same brand.
Take the example of the M5 driver and the SIM2 driver from TaylorMade. These drivers are separated by two full years of innovation, but the margin of difference in performance might not be worth the extra money to some golfers even if the newest model will tend to be more forgiving and travel a touch further than its predecessor.
In short, if you don't need all the latest and greatest technology from the top brands around, you should strongly consider looking into pre-loved models from the past few years to get the most out of your investment.
Shop All Our TaylorMade Drivers
More money to invest in other parts of your game
Saving money is undoubtedly the greatest perk from buying pre-loved golf clubs, but the options that become available to you with this additional money in your pockets are the real treat. While you can certainly pocket this money for later down the line, here are other aspects of your game you could invest in right away:
Lessons
Accessories
Apparel
Golf Bags
Lessons
Now that you have all your equipment, time to hone in your game and perfect that swing with the help of a PGA-Certified professional. Lessons will allow you to progress and gain confidence at a more rapid pace.
Accessories
You have the clubs, but you still need to get some golf balls, tees, gloves, perhaps a rangefinder, and other technological devices. The money you save with pre-played clubs will help you pay for these accessories.
Apparel
You'll be catching the gaze of other golfers with the great condition of your pre-loved clubs, but you'll also want to invest in your golf apparel to make sure that your look matches the quality of your clubs.
Golf Bags
You'll need somewhere to put your clubs when you're on the course and a golf bag is exactly what you'll be needing. From stand bags to staff bags, you'll be able to find the right type of golf bag to match your play style.
Perfect for golfers who don't know exactly what they want
Pre-loved golf clubs are ideal for golfers who are not certain of what they're looking for, or more precisely, for golfers who are not completely in tune with their swing. Most golfers who are in this situation tend to be new to the sport and have yet to discover what flex works best for them or the type of club profile that's best suited to their game.
Since you're not investing as much money as you would with brand-new clubs, buying pre-loved clubs allows you to get more clubs and try them out all at once. This way, you're able to compare what works best for you and what doesn't.
Also, if you've tried some of your friend's clubs in the past and found them to your liking, you'll be able to find the very same model, or similar models from years past, saving you from making a large investment with the risk of buying something you don't like.
You get to try them at home
The reason why you should get a lot of pre-loved clubs all at once is that you get to test them right from the comfort of your favorite golf range. Whether it's on a simulator screen during the off-season, or right off some freshly mowed lawn, trying out pre-loved clubs at your own pace will be the best golf shopping experience you'll ever have.
Plus, Golf Avenue offers you an extended period to try out your golf clubs, which allows you to try your pre-loved clubs over a more representative sample of time. Also, there's no messing around when it comes to the trial period as it only starts from the moment the clubs are delivered to you, giving you the most time possible to try out your clubs without them losing any value.
Ideal opportunity to perpetuate the Play-It forward movement
We all know how much of an investment playing golf can be, especially if you practice it with the whole family, which is why we're so dedicated to the idea of passing along the goods to the next generation. In this case, our goal is to make sure that the newcomers to the sport get a chance to participate at a lesser cost with certified equipment that is still ready to deliver good performances to new golfers.
The only way for the movement to keep going and remain alive is to have experienced golfers let go of the trusty set that they've had for a while so that the next generation can be introduced to the sport. Plus, by selling your pre-loved clubs, you'll be able to knock some value off the cost of the clubs you'll be picking up to replace your previous set.
For those experienced golfers who are looking to let go of some of their old trusties, there's no time like the end of the calendar year to trade in your clubs. Their values will be at their best right just as the top brands release their latest offerings, so be sure to capitalize on time.
Without a doubt, buying pre-loved golf clubs will tend to be a better investment for newcomers to golf. The money saved on clubs allows these golfers to spend their money on other aspects of the game such as accessories, apparel, bags, or even lessons.
On the other hand, it must be said that experienced golfers who know exactly what they want and need the best performance available out of their clubs will usually prefer to shop brand-new. For less experienced golfers looking to buy brand-new, be sure to get a chance to try out the clubs before making the sizeable investment it would represent.
Until next time,
The Golf Avenue Team