Building an Advanced Golfer's Bag on a Budget
Picking the right clubs to put in your golf bag is a much easier task for advanced golfers than it is for beginners or even an average golfer. Experienced golfers will know exactly what kind of performance they want out of their golf clubs. But, just like any else, experienced golfers also want to stay within budget.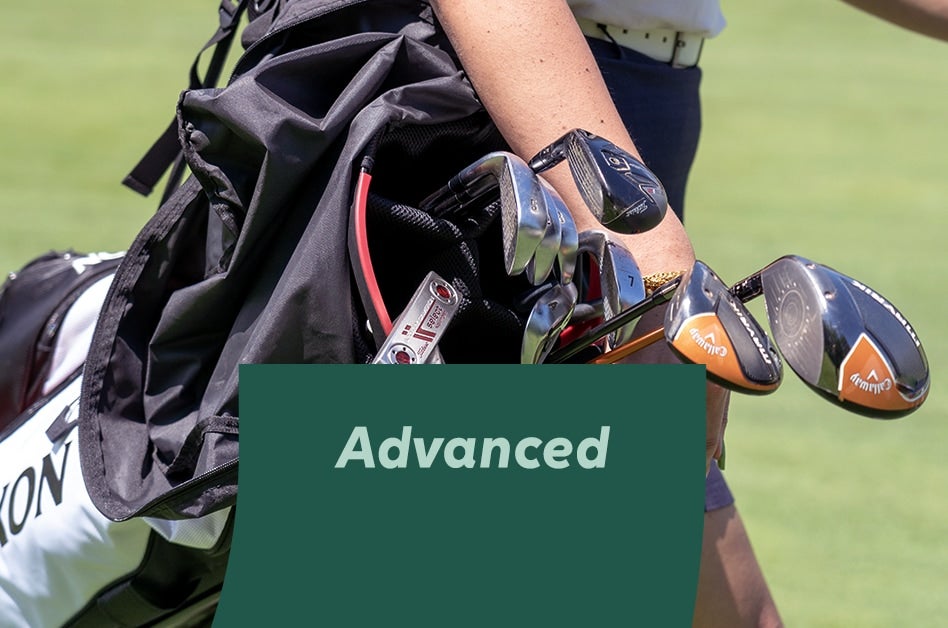 Advanced golfers benefit from years of experience, which helps them identify their needs when shopping for golf clubs, whether it is a need for performance or specific specs adjusted to their size and requirements.
The experience of these golfers makes the shopping process much easier as they know exactly what they need to have in their golf bag. On the other hand, this can become an issue for some if they are looking for a niche model that is only available through custom orders as these are much harder to come by.
This affordable golf bag-building guide for advanced golfers will:
Explain how to prioritize the selection process of golf clubs
Give tips on how to save money and stay within budget
Provide affordable golf club recommendations for advanced golfers
What golf clubs should you prioritize when shopping as an advanced golfer?
Most experienced golfers will know what they need to prioritize when shopping for their next set of golf clubs. They'll usually prioritize the clubs that are most in need of a replacement, which will often be their wedges or their irons as their grooves will wear out faster than the rest of their clubs.
The order in which advanced golfers should prioritize their golf club selection:
Wedges
Irons
Putter
Driver
Fairway Wood
Hybrid
Wedges
Advanced players will always be looking at the condition of their wedges, and more specifically, the condition of the grooves on those wedges. This is because experienced golfers usually have a very sharp short game which helps set them apart from the average golfer.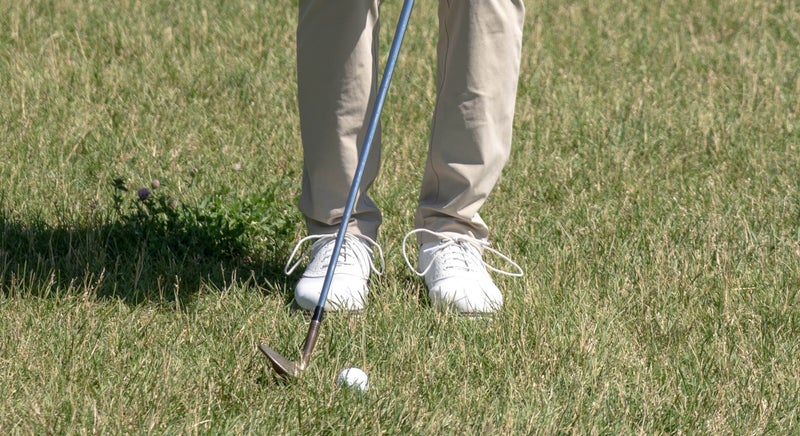 Groove conditions should be at the basis of an advanced player's decision-making process when shopping for your next wedges. You'll want to avoid worn-out grooves as their condition will limit your ability to spin the ball at impact, which in turn will affect the quality of your short game.
What advanced golfers should look for in a wedge?
Grooves as clean and as fresh as possible
Specs that match their needs (loft angles, bounce, grinds)
The latest model possible while remaining within budget
Irons
Much like wedges, irons feature grooves on their clubface and their condition is almost as crucial as it is with wedges. Fortunately, the clubface of irons doesn't face the same amount of strikes as wedges, and you'll rarely play them out of the sand, which will also serve to protect them.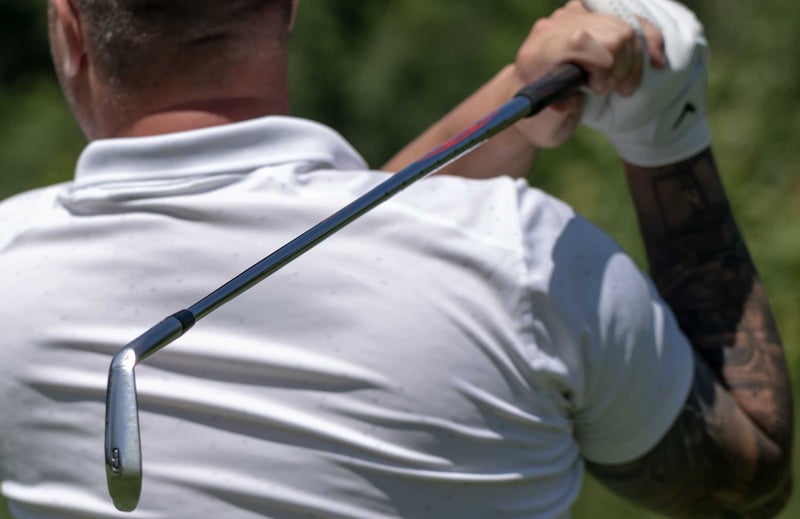 Workability will be the next priority for advanced golfers as they'll want to be able to work the golf ball as much as they want, whenever they need to. Forgiveness is not as important for them, which means that blade-typed irons with a thin clubhead will be their best bet.
What advanced golfers should look for in a set of irons?
Compact clubheads that allow for maximum control over the ball flight
Irons that provide feedback on the quality impact through vibrations running up the shaft
A set that matches their specs closely (ideally, perfectly)
Putter
Experienced golfers know that a good day or a bad day on the greens can ruin your scorecard. Being in sync with your club and having a good feel for the ball on the greens has a lot to do with you being comfortable with your putter in hand.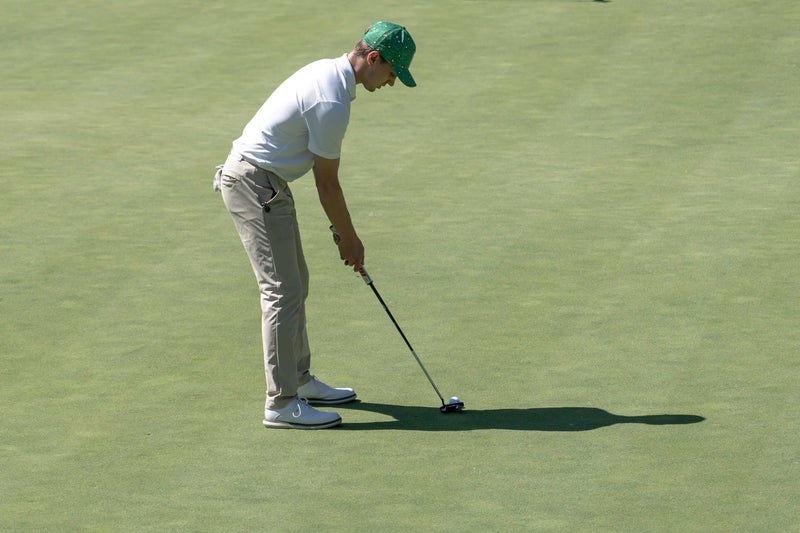 Most experienced golfers will have a trusty putter that they've been using for years already, but when the time comes to change it, your best bet is to stick with what works best already. This means looking for a revamped model of your old trusty or something more modern that still carries the same clubhead style.
What advanced golfers should look for in a putter?
Stick to a similar style as your previous putters
Look for a re-modeled version of an old classic
A putter that will match their swing (straight, arched)
Driver
As the old saying goes, "Drive for show, putt for dough," which is why the putter comes before the driver in this list. Many golfers can hit the ball far, but only a few can sink putts like the pros, and experienced golfers are aware of this, which is why they'll always prioritize the quality of the putter over the driver.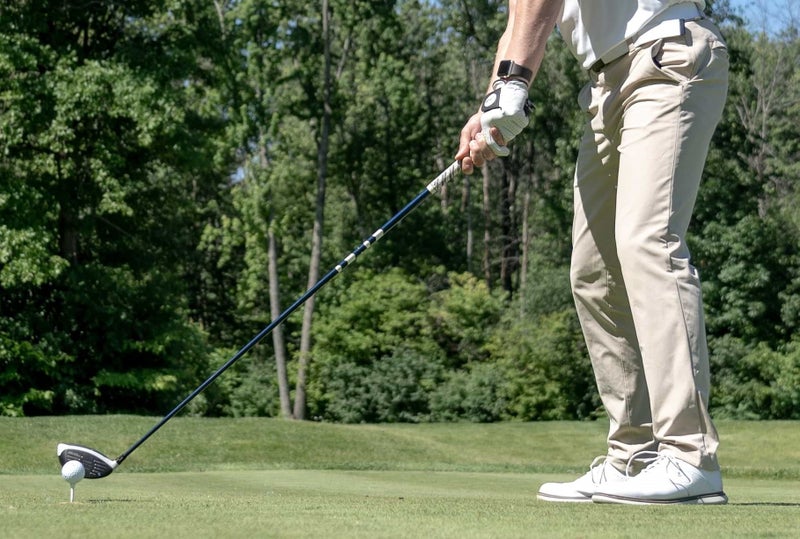 Much like with the irons, workability and control over the ball will be key decision-makers for advanced golfers looking to change their driver. This means possibly looking for a driver with adjustable weights that can be tweaked to the exact specifications of the golfer, which can ultimately maximize performance.
What advanced golfers should look for in a driver?
A club that allows maximum control over the ball flight
Adjustability so that the club can be adjusted to your exact needs
A driver that promotes a low spin flight will be ideal for advanced golfers with fast swing speeds
Fairway Woods
For the most part, fairway woods have been designed to look like a miniature version of their driver counterpart. The tech contained in the clubhead of fairway woods will often be found in the driver version of the same model. This also means that experienced golfers should look for a fairway wood similar to their driver.
The main difference between the selection process of a driver and fairway wood is the fact that you'll be using one of them off the ground consistently. Your fairway wood needs to be reliable both off the ground and up on a tee, which means that you might want to consider an extra lofted club.
What advanced golfers should look for in a fairway wood?
A club that can be as reliable down in the alley as it is off the tee
Similar features to their driver
Adjustability to adapt the club to their exact needs on the course
Hybrids
When it comes to hybrids, there tends to be a split amongst experienced players. Part of them will go with your traditional hybrid, which is mostly shaped like a miniature fairway wood, while others will prefer the look and feel of utility and driving irons.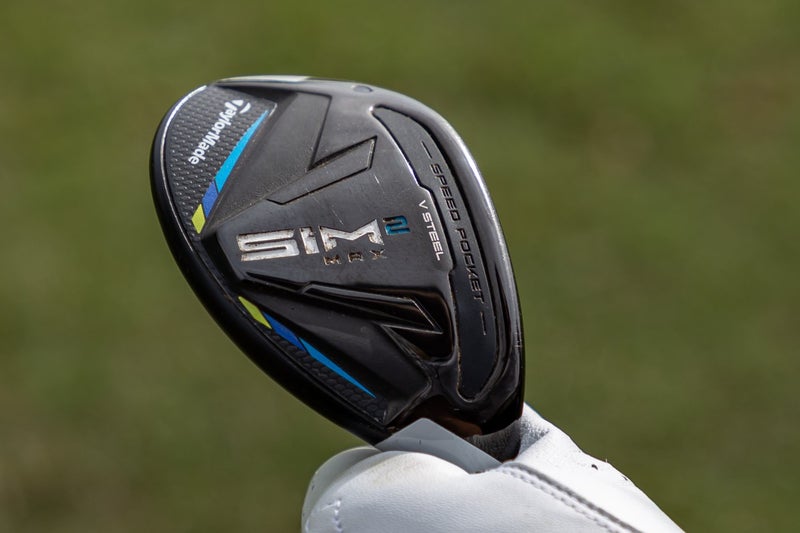 Just like beginners, experienced golfers will turn to hybrids as a replacement for their longer irons, especially if they need a club to bridge the loft gap between their irons and fairway woods. These irons will usually feature a larger clubhead that allows for slightly more forgiveness without sacrificing control.
What advanced golfers should look for in a hybrid?
A model that is best suited to their style of play (traditional, driving, or utility iron)
A club that is reliable both off the ground and off the tee box
A dependable club that can be played from almost any ball position
Can you build a set of golf clubs and stay within budget as an advanced golfer?
Yes! It's easier than ever for those advanced golfers to get their hands on some of the best clubs on the market, for a fraction of the price of the latest models. Pre-loved golf clubs are perfect for this as they provide an affordable alternative to brand-new golf clubs, and still deliver in terms of performance.
Understandably most will think that experienced golfers will need to turn to the latest and most expensive golf clubs on the market so that they can fulfill their needs. However, there are more affordable alternatives to brand-new golf clubs, that will still meet your need for performance.
Why should you choose pre-loved golf clubs?
First, they are more affordable than brand-new golf clubs with wrappers still on the club head. Second, they'll provide you with a level of performance similar to the latest releases from the top brands. Finally, you get to try them at home, and you can return them if they're not right for you.
If you're still undecided about pre-loved golf clubs, you should take a look at this guide that will show you why you need to consider pre-loved golf clubs for your next set of clubs. But pre-loved golf clubs are not the only way for you to get your hands on high-quality clubs at an affordable price.
What can I do to save more on my next set of golf clubs?
Buying pre-loved golf clubs will certainly help you save some money compared to buying a brand-new set of golf clubs, but the best way to reduce that final price tag is to send your old set of golf clubs as part of a trade-in.
Golf Avenue gives you the opportunity of trading your old golf clubs for a new set of clubs, all in one transaction. Wait until you receive your new golf clubs, use the same box you just opened to pack your old golf clubs, and send them on their way. Once they've been processed, you'll get your money back!
Golf club recommendations for experienced golfers
There are multiple ways for experienced golfers to build a set of golf clubs at a bargain. Depending on how you decide to prioritize the clubs you'll be adding to your golf bag set up, you'll be able to allocate more money to some clubs than others.
The recommendations below will cover golf clubs that could be added to the bag of any advanced golfers. From driver to putter, any of these recommendations will be suited to the skills of advanced golfers and they should be suitable for a budget of $1750.
Disclaimer: The prices of the clubs displayed in this article are accurate at the time of publishing. Sales and promotions can affect the listed price of a club. Quantities are limited, and the availability of these products is never guaranteed.
Drivers
Each one of these drivers should be able to fit in the budget of most advanced golfers and will certainly live up to their performance expectations.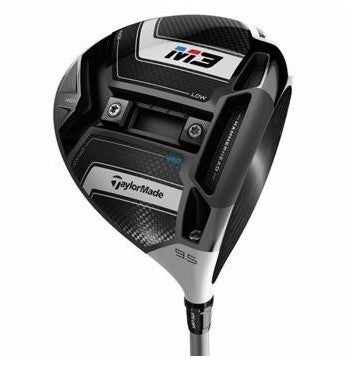 Fairway Woods
The fairway woods listed below were selected based on their ability to fit an advanced golfer's budget while offering high-level performance.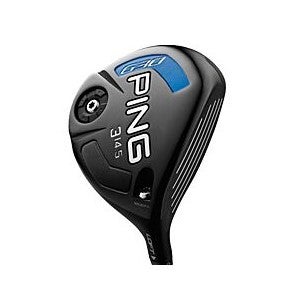 Hybrids
The three hybrids listed below should fit perfectly into any advanced golfer's budget, on top of playing great on the course.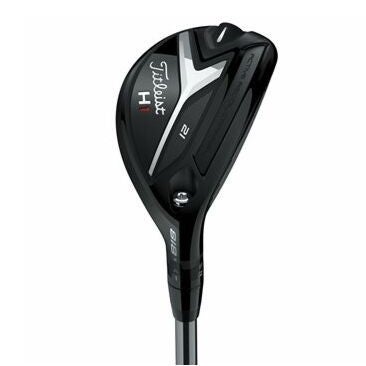 Irons
The iron sets (7 clubs) from the list below should come at an affordable price to any advanced golfer looking to step up their iron game.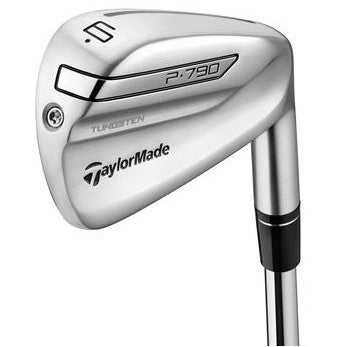 Wedges
The wedges listed below were selected based on how well they can fit into an advanced golfer's budget as well as on the quality of performance they can deliver on the course.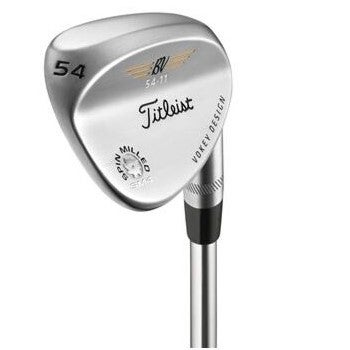 Putters
The three putters listed below are highlighted because of their affordability and their ability to meet the performance requirements of advanced players.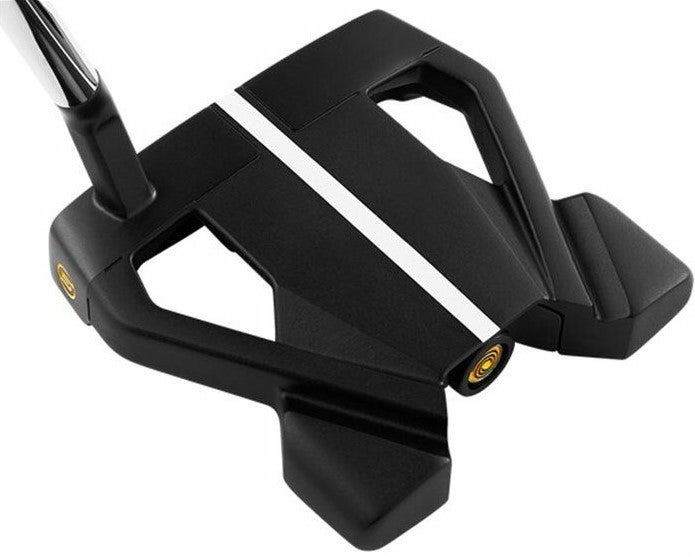 Hopefully, this guide helps you make an informed decision when the time comes to take the clubs in your bag to the next level. Experienced players usually know what they're looking for when shopping for golf clubs, and we're only here to help them with some tips and recommendations.
Finally, if you'd like a second opinion on your club choice or if you'd like to bounce some questions off of one of our experts, be sure to book a call with one of them! They'll help you out with your clubs and they'll even be able to offer recommendations as to what golf balls should you use and what golf bag is best for you.
Until next time,
The Golf Avenue team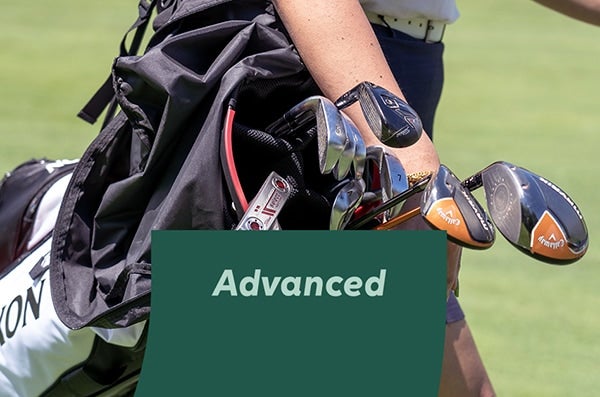 As an advanced golfer do you ever wonder which golf clubs you should prioritize when you're shopping? Find out how to build an affordable golf bag for high skills!
Looking to upgrade your set of golf clubs for a more accurate one? Find out which golf clubs can fit your intermediate type of skill and play on the golf course.