Building a Golf Bag for Intermediate Golfers
Assembling a set of golf clubs is a process that demands a certain amount of knowledge. Golfers who have been playing for a few years will have a better feel for what they need on the golf course. Having the right golf clubs can make a lot of difference, helping your reach new highs on the course.
This guide is dedicated to golfers with a few years of experience or golfers who play regularly and are looking to improve. Beginner golfers, who are trying to put together their first full set of golf clubs, will benefit from the help of a detailed guide on how to pick your first set of golf clubs.
Intermediate golfers are more experienced, and likely more skilled, than beginners, but less experienced than advanced or highly skilled golfers. This guide will help understand which golf clubs are best for intermediate golfers and how these clubs will help them out on the golf course.
This intermediate golfers' bag guide will:
Focus on what golf clubs are best for this level of skills
Explain how each of these golf clubs will help your out on the course
Discuss how to put together a set of golf clubs for less than $1300
Srixon Z 585 Driver
The Srixon Z 585 driver is the perfect balance between high-performance and game improvement when it comes to drivers. Golfers looking to upgrade from their driver to a club that will still deliver forgiveness will find their perfect match with the Z 585.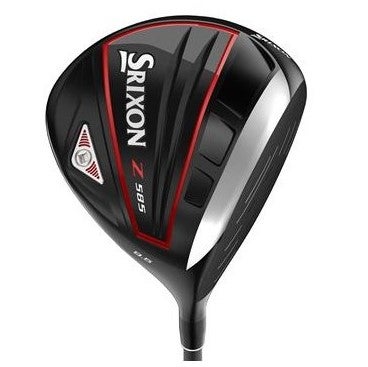 One of the Z 585's greatest perks is its simplicity as it doesn't feature any moveable objects on the sole, except for an adjustable weight, that is meant to be left in place. Simplicity is ideal for golfers who are looking to take their game to the next level as it allows them to focus on the shot rather than the club.
What you'll like about the Srixon Z 585 driver:
Simplistic design to counter tinkering with the club
Highly forgiving, even on off-centered strikes
Large clubface making for a bigger striking area at impact
Cobra F-Max Airspeed Fairway Wood
The Cobra F-Max Airspeed fairway wood is an excellent choice for golfers who are looking to reach the next level of performance. The F-Max Airspeed has a lot of features that make it just as popular with new golfers and experienced ones alike, whether they have a good fairway wood swing or not.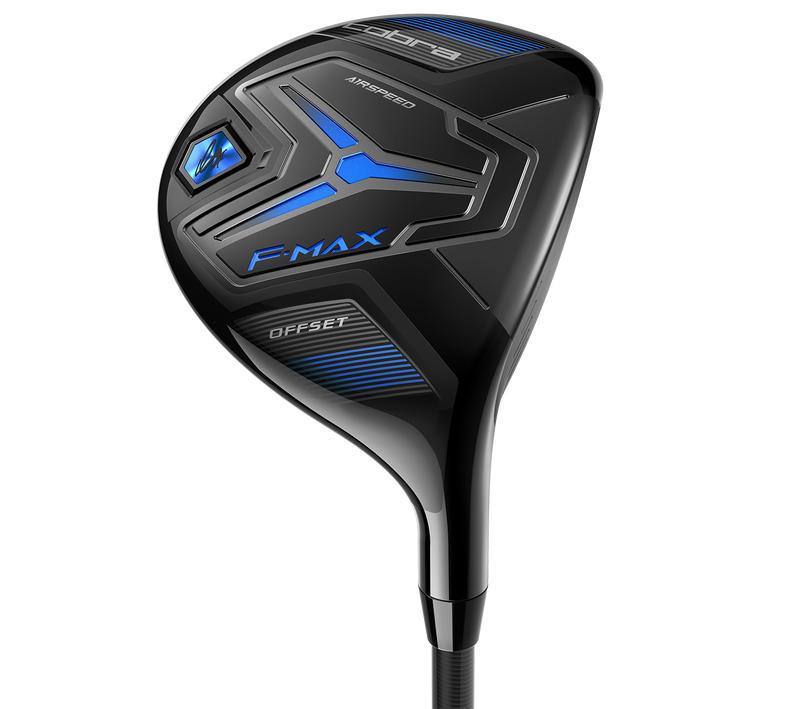 On top of being highly forgiving, which is very appealing to many golfers, it's also feather-light, which allows golfers of all levels to have as much control over the club as possible throughout their swing. The extra offset near the hosel will also help counter any slice you could be dealing with.
What you'll like about the Cobra F-Max Airspeed iron set:
Easy to hit off the ground, perfect for long par 5's
Ultra lightweight golf club that gives you more control
Slight offset to stop that dreaded slice from messing up your score
Shop the Cobra F-Max Airspeed Fairway Wood
Cleveland Launcher Halo Hybrid
The Cleveland Launcher Halo hybrid will fit in your golf bag, right along the F-Max Airspeed fairway wood, as it is destined for golfers with a similar profile. Though new golfers will certainly benefit from its features, players of all levels will find comfort with the Launcher Halo on the golf course.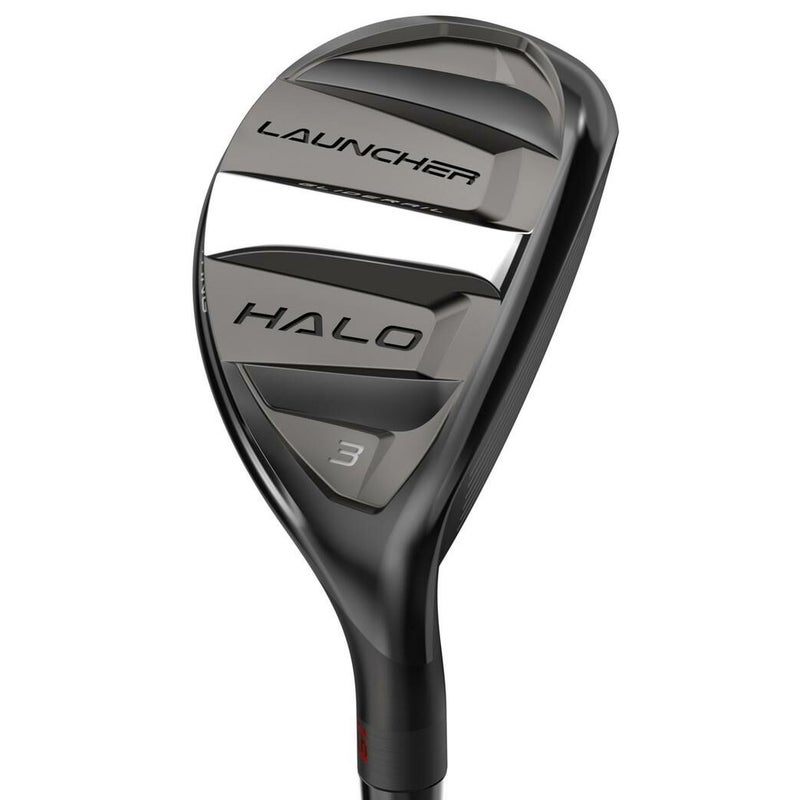 The Launcher Halo hybrid offers a great blend of forgiveness and control. The larger clubhead will provide players with a heightened sense of confidence over the golf ball. This also makes for a larger target at impact, which means that off-centered hits can still produce decent results.
What you'll like about the Cleveland Launcher Halo hybrid:
Gliderails featured on the sole of the club help with turf interaction
Lightweight feel for the club that allows for a smoother swing motion
Slight offset near the hosel to counter the slice
Shop the Cleveland Launcher Halo Hybrid
Cobra King F9-S Iron Set
The Cobra King F9-S irons are suited for golfers looking to take the next step from pure game improvement irons and move into something that will provide them with more control over the ball flight. These cast irons are built to maximize distance on every strike.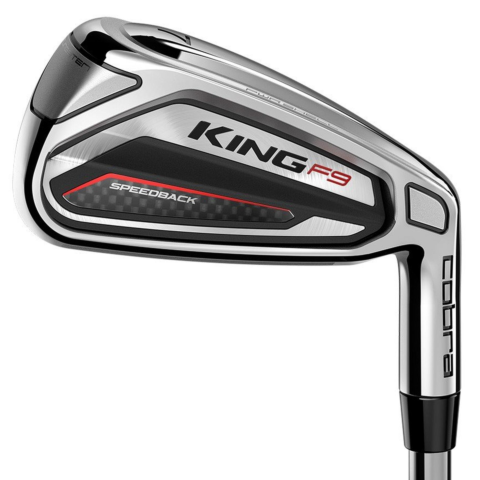 The F9-S irons feature Cobra's speedback technology which is inserted right behind the face of the club. This insert is designed to not only give you more power on every strike but it's also designed to limit the trouble on off-centered strikes as well as diffuse the vibrations in the clubs at impact.
What you'll like about the Cobra F9-S irons:
High level of forgiveness, even on off-centered strikes
They pack a lot of power in the speedback insert
High level of bounce on the sole to stop your clubs from digging into the ground
Titleist Vokey SM4 Tour Chrome Wedge
The Titleist Vokey SM4 Tour Chrome wedge is one of many in a long series of high-quality golf wedges from Titleist. Released a few years ago, the SM4 Tour wedges could be found in the bag of PGA Tour pros as recently as last year.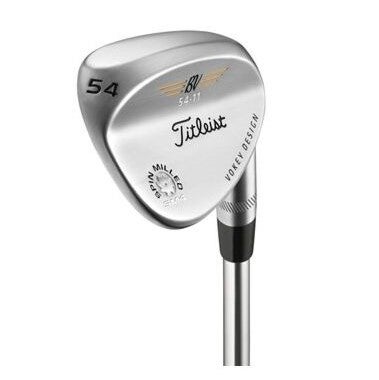 The Vokey SM4 Tour wedges are not only built for pros but golfers of all levels. The club features a larger clubhead in the shape of a teardrop, which allows players to open or close the face of the wedge as they will.
What you'll like about the Titleist Vokey SM4 Tour Chrome wedges:
Large clubhead that allows for more options with an opened or closed club face
The grind of the sole favors leading edge bounce at impact
Sharply milled grooves that produce a lot of spin at impact
Shop the Titleist Vokey SM4 Tour Chrome Wedge
TaylorMade TRUSS TM1 Putter
The TaylorMade TRUSS TM1 putter is a unique putter, not only because of its eye-catching look but also because of the advantage it gives its users over other putters on the market. The TRUSS' line of putter features additional contact points near the hosel, giving it more stability throughout the swing.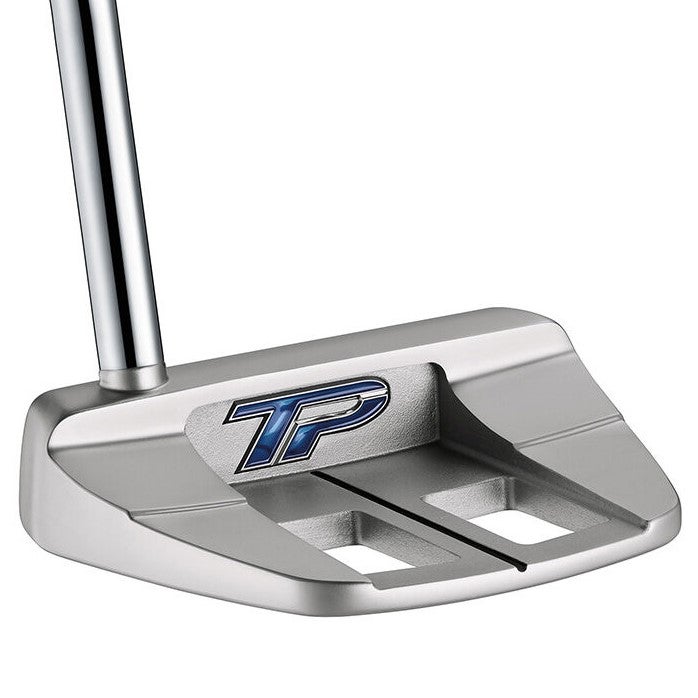 This means that golfers who are still looking for a decent level of forgiveness with their putter will benefit from the forgiving attributes of a mallet, in the body of a blade-style putter. As a result, golfers get to exercise more control over the ball while using the arched putting method.
What you'll like about the TaylorMade TRUSS TM1 putter:
Enhanced stability throughout the swing because of its extra connections near the hosel
Plenty of forgiveness on mishits, better than most blade-style putters
Feel like and play like a blade, but provide as much as forgiveness a blade
Shop the TaylorMade TRUSS TM1 Putter
The golf clubs listed above will suit the game of any golfer who considers themselves experienced enough to move on from their first set of golf clubs. On top of helping your reach a new level, these golf clubs will help you avoid most common golfers' problems on the golf course.
With all these beautiful golf clubs added to your arsenal, you'll need to make sure that you have the perfect golf bag to hold all of them. You can always rely on the old bag from the attic or the yard sale, but if you want to treat your clubs right, be sure to get the right golf bag for you.
Until next time,
The Golf Avenue team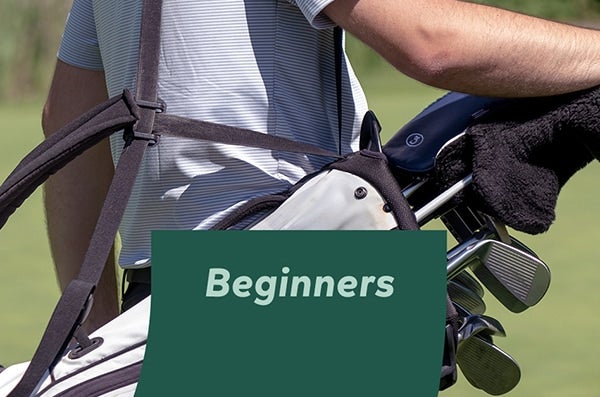 Tired of paying for rented golf clubs? Learn what clubs you need and how to build your very own club set based on affordability, performance, or looks.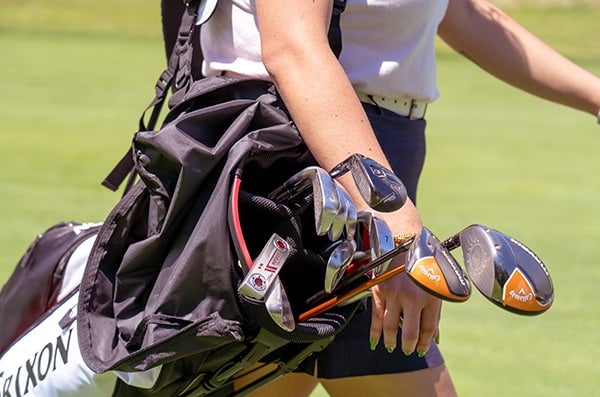 Need to build a complete set of quality golf clubs under budget? Our monthly buying guide is perfect to help all golfers and beginners find clubs at low prices.