Best Drivers of 2021 - A Year in Review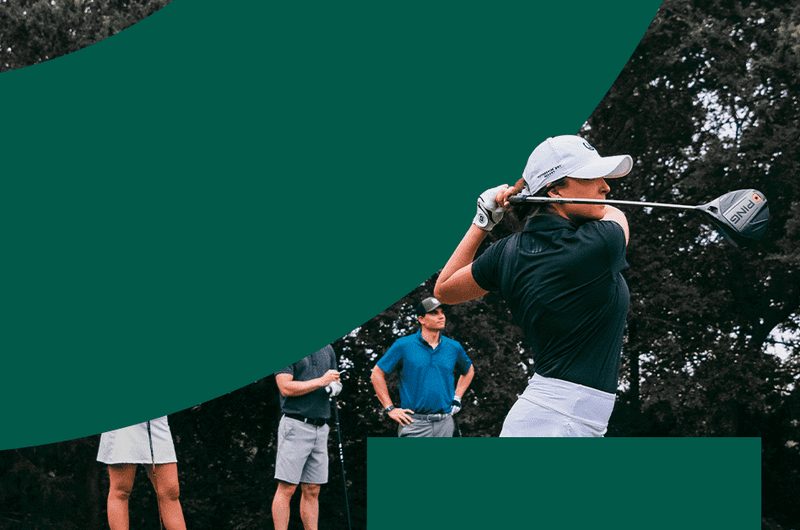 Now that we've officially turned the page on last season, most in the golf world have already shifted their attention to the future and the latest releases from the top brands in the sport. Staying true to our values and our desire to extend the life of the products, we instead wanted to shine a light on some of last year's best drivers.
In no particular order, we wanted to highlight five drivers that were at the forefront of the golf scene in 2021:
TaylorMade SIM2

Callaway Epic Speed

Srixon ZX5

Cobra King Radspeed

Titleist TSi2
It's Your Chance To Win The Pre-Loved Driver of Your Dreams!
TaylorMade SIM2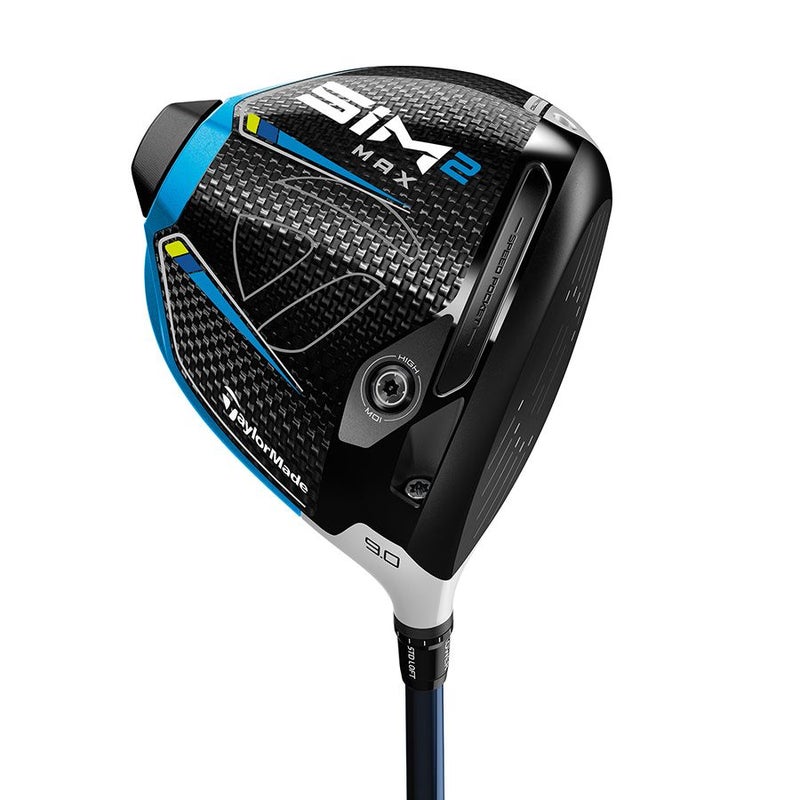 The perfect blend of control and forgiveness
Summary
You've probably spotted this driver in the bag of the best players in the world playing under TaylorMade's umbrella during the 2021 season. The shades of blue, grey, and white that cover the SIM2 driver graced Collin Morikawa's bag on his way to his second major title at the Open Championship.
Morikawa was highly accurate with his driver, which came to little surprise as the SIM2 can be adjusted specifically to meet the needs of the golfer using it. The low spin properties of this driver allow golfers with a faster swing speed to manage the spin levels and avoid undesirable ball flights.
Related | The 5 Drivers That Will Fix Your Slice
What you'll like about it:
Low-spinning tech due to weight positioning

High levels of forgiveness for a low-spin driver

Maximized control over the ball at impact compared to more forgiving models
Who's it for?
Golfers looking for added control over the ball at impact will find their match with the SIM2 driver. Players with a faster swing speed will also appreciate its low-spin tech. It must be said that golfers who tend to hit the sweet spot regularly will find great benefits on both distance and accuracy.
Shop The TaylorMade SIM2 Driver
Callaway Epic Speed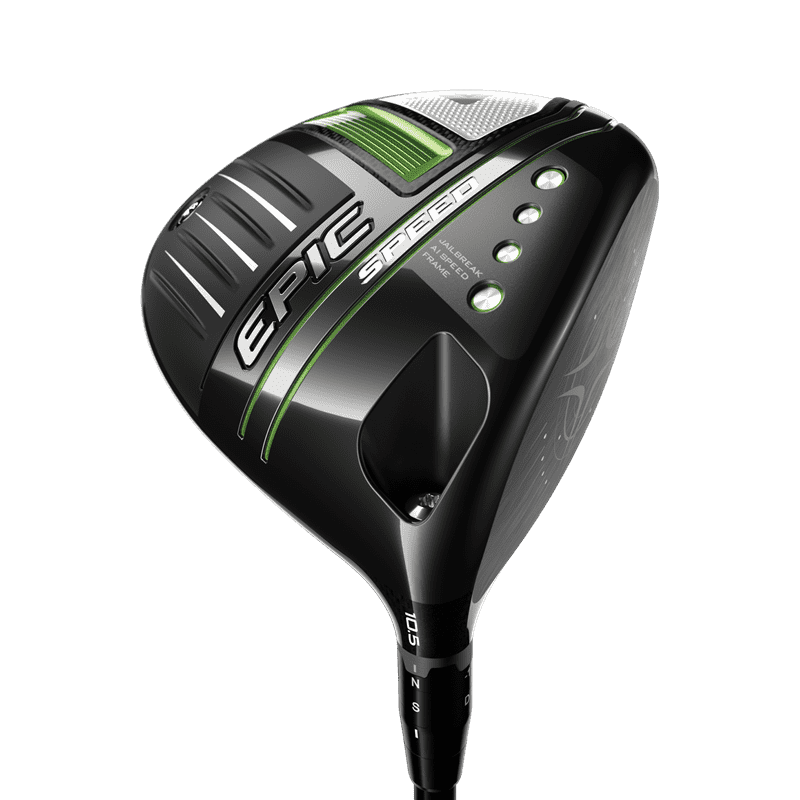 A reliable driver, regardless of your skill level
Summary
This club was also featured in the bag of a major champion last season, not once, but twice as Phil Mickelson first picked up the PGA Championship in May, and Jon Rahm followed suits less than a month later with his first major title with a victory at the US Open.
You simply could not miss the Epic Speed last season as its hints of green, white, and black were unmissable as the pros were teeing off on TV. This driver was built to suit the playing style of the widest variety of golfers possible.
What you'll like about it:
Great feel for the ball at impact

Balanced weighting to avoid any trajectory bias

Highly forgiving driver without losing out on distance
Who's it for?
Designing the Epic Speed driver, Callaway wanted to cater to as many golfers as possible. Mid to high handicap golfers will usually find more benefits to using this club over golfers with a faster swing speed. The last players will want to look for the Epic Max LS, which is the low spin model.
Shop The Callaway Epic Speed Driver
Srixon ZX5
Your ideal "pick up and play" option of the tee
Summary
Released jointly with the ZX7 model, Srixon's ZX5 driver was Hideki Matsuyama's reliable tool off the tee on his way to picking up the green jacket at the 2021 Masters tournament. Oddly enough, the ZX5 is usually not the Srixon driver you'll find in the golf bag of their pro staff.
Indeed, the ZX5 model was designed to fit the game of as many golfers as possible, which includes mid to high-handicappers. Matsuyama is the testament that even some pros can benefit from higher spin levels and more forgiveness in their driver, reminding us amateurs, that we should consider all our options when picking a new driver.
Related | The 5 Drivers Drills That Will Fix Your Slice
What you'll like about it:
High levels of forgiveness off the tee

Elevated spin levels to help launch the ball higher

Can be adapted to any skill level
Who's it for?
Srixon's ZX5 driver was certainly designed for golfers with a mid to high handicap, but their true desire was to create the perfect club that can be picked off the rack and allow to head straight for the course. They've succeeded in doing so, even helping a pro like Matsuyama reach the highest standard in golf.
Cobra King Radspeed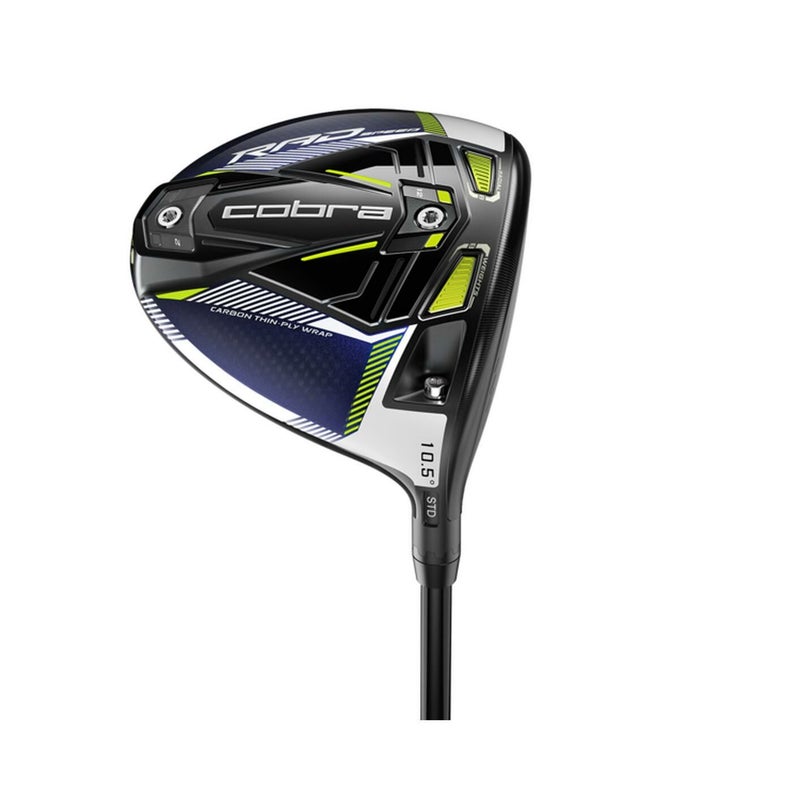 Where performance and forgiveness come to meet
Summary
Breaking away from the yellow, red, and black colorway, which had become a staple of Cobra, the King Radspeed came onto the golf scene with its green, white and black colorway. You could spot this driver on occasion in Bryson DeChambeau's bag, despite his constant driver tinkering from one event to the next.
It's no wonder that the King Radspeed was seen in DeChambeau's bag from time to time as it was designed to help players with faster swing speeds maximize distance on every strike without giving up any control over the ball flight.
What you'll like about it:
Offers a lot of forgiveness despite the long-distance

Favors the control of the ball trajectory off the tee

The clubhead seems slightly larger than most drivers at address
Who's it for?
Despite it being pretty forgiving and featuring a big clubhead, the Cobra King Radspeed driver is aimed at golfers looking to maximize distance on every swing. Accurate players off the tee, who also possess faster swing speeds, will love this driver.
Shop The Cobra King Radspeed Driver
Titleist TSi2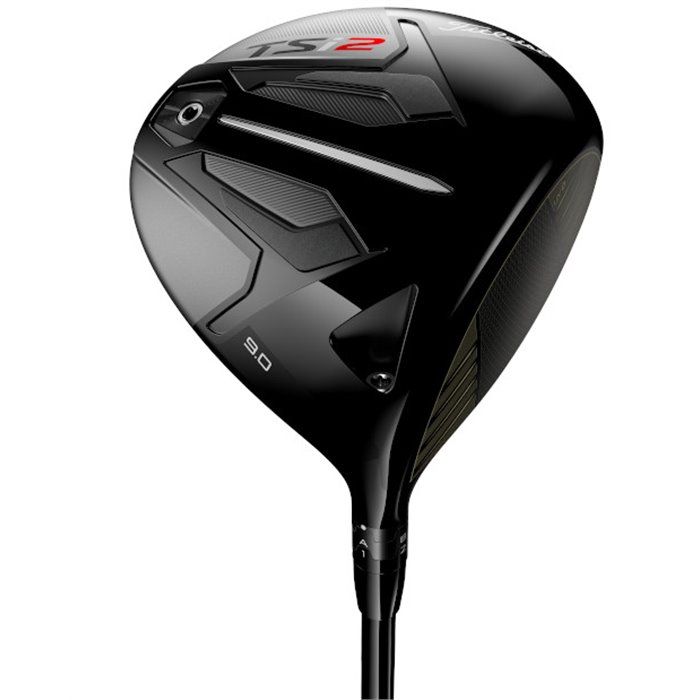 Taking forgiveness to the next level
Summary
The most forgiving model of the TSi lineup, the TSi2 driver, is built to help promote higher launch angles off the tee and more forgiveness on every strike. Usually, a forgiving driver will be accompanied by a loss in distance, but not with the TSi2.
It's certainly not as long and it doesn't have the low piercing ball flight of its TSi3 counterpart, which is aimed at more accurate players with faster swing speeds. While their appearance is quite similar, their performance couldn't be more different.
Related | Learn How To Fix Your Slice Or Your Hook
What you'll like about it:
Lighter clubhead ideal for golfers with slower swing speeds

Maximized forgiveness on off-centered strikes

Powerful clubface for maximal explosion at impact
Who's it for?
The Titleist TSi2 driver was designed with mid to high handicappers in mind as it caters to aspects of the game that are usually lacking for these players. While players with a lower handicap might benefit from using this club as it still delivers low spin levels, the TSi2 was built for players who need forgiveness.
Seen anything you like in the clubs listed above? Don't forget, now's your chance to get your hands on one of them! Until April 10th, visit Golf Avenue's website to enter our contest for your chance to win the pre-loved driver of your choice. Can't wait until then cause you've found the one for you? Jump on it right away! If you end up winning the contest we'll refund you up to 600$! What are you waiting for?
Until next time,
The Golf Avenue team